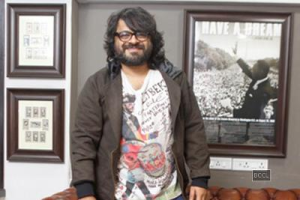 Ace Music Composer Pritam has been on a roll since his last release Dilwale. His MTV Unplugged performance along with musical concerts in Surat and Ahmedabad has met with a rollicking response from his fans! Pritam's musical prowess now takes him to the land of the Kiwi's and the Aussies. We will see him performing to large crowds in Auckland on the 11th of March. This will be followed by a performance at the Whitlam Leisure Centre in Australia on the 12th of March, 2016.
These musical events will see Pritam churning out the best of his numbers from 'Afghan Jalebi' to 'Manma Emotion Jaage'.
If his Indian acts are anything to go by, we can only imagine what his international fandom might be!
Known for composing melodies film after film, the accomplished composer is currently working on his other releases, Jagga Jasoos, Ae Dil Hai Mushkil and Dangal.