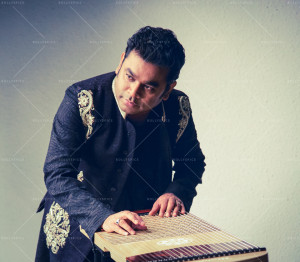 The International Film Festival of India (IFFI) today announced that music maestro A. R. Rahman will be the Chief Guest of closing ceremony of IFFI 2015. The festival also announced Argentina's Oscar entry and this year's biggest Argentinean box office hit-The Clan (El Clan) as the Closing Film of IFFI 2015. Directed by Pablo Trapero, THE CLAN has set new record for the best opening ever of an Argentinean movie. Directed by Academy Award winner Tom Hooper, Danish Girl will be the mid fest film.
With each edition, the biggest film festival of India is creating new benchmarks of content, films, and achievements. The 46th edition of the film festival will be held from November 20 to 30 in Goa. The festival will screen a variety of brilliant national and international films in different sections including World Cinema section that will present 187 films from 89 countries and Indian Panorama section, which will bring a melange of 47 spectacular films from India in Feature and Non-Feature category. Spain is the country of focus this year. A combined effort of DFF and ESG, IFFI 2015 will be a memorable experience for more than 7000 delegates and thousands of cinema lovers.
The Clan (El Clan) is based on the true story of the Puccio family, and takes place in the final years of the Argentine military dictatorship and incipient return to democracy. Argentina in the 1980s, within a typical family home in the neighborhood of San Isidro, a sinister clan makes its living off kidnapping and murder. Arquímedes, the patriarch, heads and plans the operations. Alejandro, his eldest son, is a star rugby player. He identifies possible candidates for kidnapping; his popularity shields him from suspicion. All the family members are accomplices in this dreadful venture as they live off the large ransoms paid by the families of their victims. THE CLAN is directed by internationally acclaimed film maker Pablo Trapero. His directorial credits include Crane World (1999), his debut feature, El Bonaerense (2002), Rolling Family (2004), Born and Bred (2006), Lion's Den (2008), Carancho (2010) and White Elephant (2012).
Directed by Academy Award winner Tom Hooper, Danish Girl will be the mid fest film. Based on the book by David Ebershoff, The Danish Girl is the remarkable love story inspired by the lives of Lili Elbe and Gerda Wegener (portrayed by Academy Award winner Eddie Redmayne (The Theory of Everything) and Alicia Vikander (Ex Machina), and directed by Academy Award winner Tom Hooper (The King's Speech, Les Misérables).Lili and Gerda's marriage and work evolve as they navigate Lili's ground-breaking journey as a transgender pioneer.
In another attraction, the festival will host the 9th edition of Film Bazaar, which will be focusing on more than 150 film projects at various stages under film labs, co-production market, viewing room and industry screening. Film Bazaar is aimed at facilitating collaboration in the realm of production and distribution. Delegates from 38 countries will be participating in the Film Bazaar.