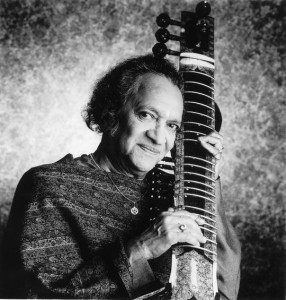 Pandit Ravi Shankar, one of India's most talented and revered Sitar players has passed away in California at the age of 92. He died on Tuesday at the Scripps Memorial Hospital at around 4:30pm, after he complained of breathing difficulties. He was born into a Bengali family as Robinder Chowdhury on 7 April 1920 in Varanasi, British India. Pt. Shankar is famous for introducing classical Indian music to the world and contributed significantly towards its popularity. Although he rarely composed for films, Pt. Shankar produced the musical scores for Satyajit Ray's The Apu Trilogy, as well as for Richard biographical epic Gandhi (1981). He also inspired major international musicians such as The Beatles, whom Pt. Shankar has collaborated with many times.
In a message post on Twitter, Indian Prime Minister Manmohan Singh paid tribute to Pt. Shankar and the proud legacy which he has left behind for India. "An era has passed away with Pt. Ravi Shankar. The nation joins me to pay tributes to his unsurpassable genius, his art and his humility." "A national treasure and global ambassador of India's cultural heritage."
A.R. Rahman, one of India's most popular music composers today stated the following after hearing of Pt. Shankar's death. "Indian Classical music has lost its chief ambassador… May God bless his soul."
Pt. Shankar was awarded the Bharat Ratna, India's highest civilian award in 1999 for his contributions towards the arts in India. He has also won a number of Grammys and other international awards for his riveting compositions.
With Pt. Shankar's passing, it really is the end of an era for Indian music! Our sincere condolences go to Pt. Shankar's family for their sad loss.