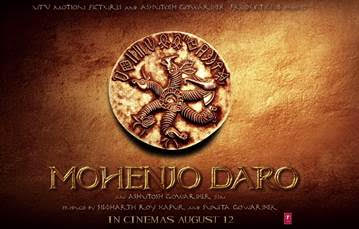 The partnership of filmmaker Ashutosh Gowariker and award-winning music composer A. R. Rahman has given us some splendid music in the past. Add to that, the soul-stirring lyrics of Javed Akhtar and you know that the outcome is a winner. The album of Mohenjo Daro can easily be listed as one of the best works by the music maestro of late. Though there is no written record of any sounds of that era, A R Rahman has done a wonderful job recreating the feel of the period.
The Mohenjo Daro music album begins with the title track, Mohenjo Mohenjo which is an apt start to such a grand, epic romance. Led by Arijit Singh, the song boasts of a range of singers like Bela Shende, Sanah Moidutty and A R Rahman himself. The amazing African influences to the music is what sets it apart.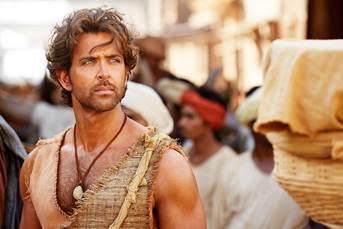 The second song on the list is Sindhu Ma, by A. R. Rahman and Sanah Moidutty. This song is an tribute to the Indus River. Watch out for the incorporation of various musical instruments. Tu Hai, crooned by the same pair of singers is a more poignant version of Sindhu Ma. The melody is what remains with you after the run-time. There is an instrumental version of the song as well, titled The Shimmer Of Sindhu, which is thoroughly enjoyable too.
A R Rahman successfully experiments with two new singers, Shashwat Singh and Shashaa Tirupati. Rahman also lets choir conductor Arjun Chandy play with two beautiful instrumental pieces.
All in all, this untried music score of Mohenjo Daro is a perfect example of A R Rahman's musical marvels. The songs have set a good run-up to the movie.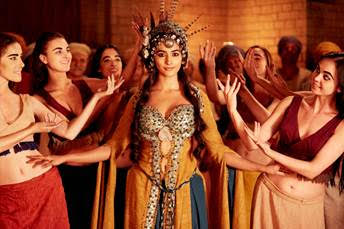 Mohenjo Daro is set in the Indus Valley civilisation. The epic adventure-drama features superstar Hrithik Roshan and newcomer Pooja Hegde in the lead. The film is set to release on 12th August 2016.
Directed by Ashutosh Gowariker, writer-director of the Oscar-Nominated Lagaan, Mohenjo Daro stars Hrithik Roshan and introduces Pooja Hegde along with Kabir Bedi and Arunoday Singh. Presented by UTV Motion Pictures and Ashutosh Gowariker Productions, and produced by Siddharth Roy Kapur and Sunita Gowariker, the film will release worldwide on 12th August, 2016.