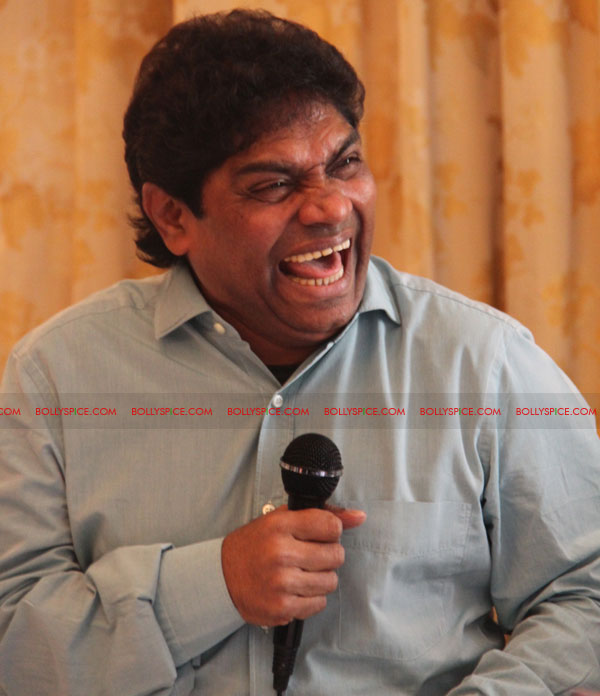 Johny Lever has been making audiences laugh for almost three decades now and has worked with all the major stars of Indian cinema, outlasting many of them in the process. At 50 plus, he is still going strong and was last seen in this year's smash-hit comedy Housefull 2. He is currently in London on tour with his new show 'Laugh till you fart', where Bollyspice managed to catch up him, in what was an animated performance which still has us laughing!
Can you tell us about your show?
This show is a little like Housefull 2, but there the director asked you to leave your brains at home, here I'm asking to bring your brains with you and hopefully you will have more fun going home, than coming to the show! It is a three hour show, where you will be laughing continuously. I'll try my best!
What is it about, the U.K that you like?
In the whole world if there is one city I love that is London. I always keep a U.K visa and whether there is a show or not, I have to come to London! I first came here in 1979, with music directors Kalyan-ji-Anand-ji and have been coming back ever since. I have learnt so much from here about hard work and honesty, so London is part of the reason for my success. I came once in 1983 too with Amitabh Bachchan for a show, where I used to sit in the stadium and simply observe the people working there and their pure dedication. If India could develop with the speed and dedication which I used to see people work here, then we would be the world's number one country! So whenever I come here, I really enjoy it – whether for a show, or just to travel. I love going to the parks and observing. You guys are all so lucky to live here, I congratulate you!
Who are your main inspirations?
Definitely Kalyan-ji-Anand-ji as I started my career performing with them. Through them I got my first offer in films, Yeh Rishta Na Toote. As for comedy it is Kishore Kumar and Mehmood, who were my idols. I used to observe and learn from them.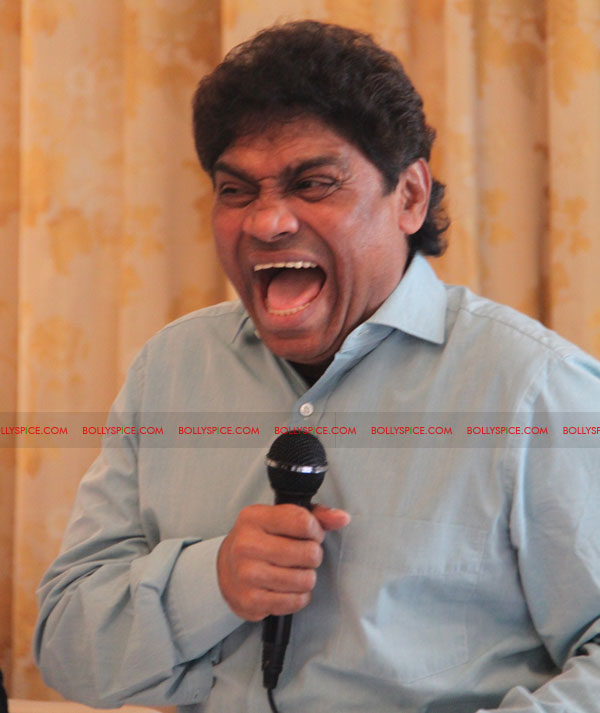 You are also a very good actor, so why not focus on that also?
My face does not suit serious acting! Comedy is very different, for instance a guy who is crying takes one look at me remembers a scene from one of my films and starts laughing! So I do not deliberately try and be funny, or make funny faces, it just happens! I can go to a restaurant and order some food and people around say to me "stop acting" and I say but this is how I am. I get paid for comedy, why should I do it for free! So it is just natural, I can not do anything about it!
Do feel that there is a difference between Indian comedy and British comedy?
I do not know much about British comedy, but I do know Mr. Bean! He is great, in fact second to Charlie Chaplin. Mr. Bean (Rowan Atkinson) is the only artist in today's times who can make you laugh without saying anything. But our comedy is different, you can not compare the two. India is totally different, we have many languages with thousands of different characters. If see Marathi, Tamil, Telugu, or Malayalam movies you will find different varieties of comedy.
Many of the great comedians you have referred to used to direct films (Kishore Kumar, Charlie Chaplin), do you have any plans to direct yourself in the future?
In order to direct a film, I will first have to learn how to direct! I have started a production company though and will see where that goes, as making a film is a very tough job. I will cast myself in a movie I produce, but also other comedians, to try and make something good. It is not like I should be in every frame of the movie!
Johny Lever is undoubtedly one of best comic talents India has and will no doubt continue making audiences laugh for many more decades to come. If he is as much fun on stage as he was when we met him, then you really are in for a treat. So go catch him while you can! Tickets are available from www.chillitickets.com