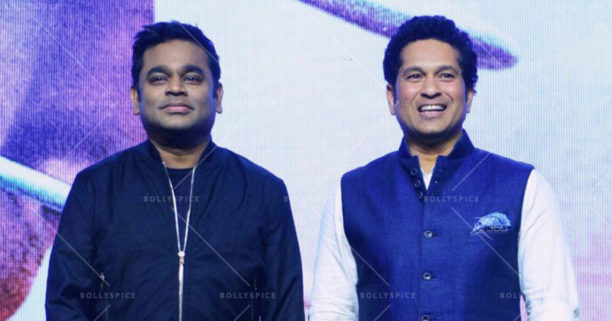 On the occasion of the release of the second song of his docu-drama, Sachin – A Billion Dreams, Sachin Tendulkar revealed it was his mother who started the chants Sachin Sachin.
"My mother started it actually. I used to go play downstairs and to call me back home, mother would call Sachin Sachin," the cricketer said, when he was asked about the time he first heard the chant.
'Sachin Sachin', the anthem song has been created by Oscar-winning music composer A.R. Rahman for Tendulkar's biopic.
"I never thought Sachin Sachin (chant) would continue beyond my playing days. It has now gone to the theatres. So I feel happy," the record-breaking batsman said.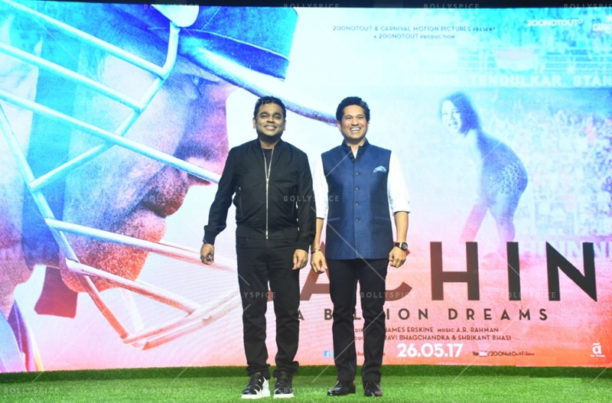 "The chants were my supporters' way of showing their love. I have been inspired by their chant and it has helped me face difficult situations on the field. I admire the way that Rahman has created an inspirational anthem around this chant," he added.
The movie captures the cricket and personal life of the Master Blaster in detail, revealing aspects of his life, which have never been heard of or seen before.
Produced by Ravi Bhagchandka of 200 Not Out and Shrikant Bhasi of Carnival Motion Pictures, and helmed by Emmy-nominated James Erskine, Sachin – A Billion Dreams is all set to hit the cinemas on Friday 26th May 2017.