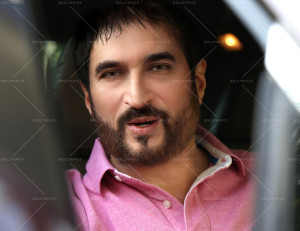 Composer Nadeem Saifi, who has been living in Dubai and London since the past many years, is making his comeback to Bollywood with the upcoming film Ishq Forever and Nadeem claimed that he wants to make a comeback in the personal sense too.
When asked about making a comeback, Nadeem said, "I am making a comeback as a composer to Bollywood with Ishq Forever, but at the same time, I also want to make a comeback in the real sense as well. I have been away from India since many years and I miss my country, where I have got so much love and affection and respect. Maybe, someday, it will be possible for me to come to India."
The trailer of Ishq Forever starring Krishna Chaturvedi, Ruhi Singh, Lisa Ray and Jaaved Jafferi was launched recently by director Sameer Sippy and producer Shabeer Boxwala along with the film team and Bollywood actor Arjun Rampal.
Nadeem, who made his debut as a composer in 1979 with a Bhojpuri film titled Dangal, has a record of 1000 back to back super hit songs.