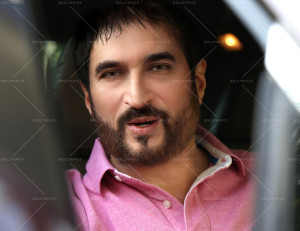 Legendary composer Nadeem Saifi will be seen making his comeback to Bollywood with upcoming rom-com Ishq Forever and though the composer is glad about the comeback, he also seems quite disappointed with the way Bollywood music is getting influenced by the West.
Elaborating on the same, Nadeem said, "As far as music is concerned, we are completely influenced by the West and there is just a lot of noise in music today. Most of the songs made today lack melody and soul and though there have been a few good numbers, they are far and few. I would request composers and lyricists to bring back our Indian flavor in their work. My song 'Dheere Dheere' has been remade and is cherished even today, which proves that today's youngsters still enjoy melody and soulful lyrics. I would love it when Western music gets influenced by us and not the other way round."
Directed by Sameer Sippy and produced by Ajay Shah, Himanshu Gandhi and Shabeer Boxwala, Ishq Forever stars newbie Krishna Chaturvedi, Ruhi Singh, Lisa Ray and Jaaved Jaaferi.
The film is slated to release on February 19.