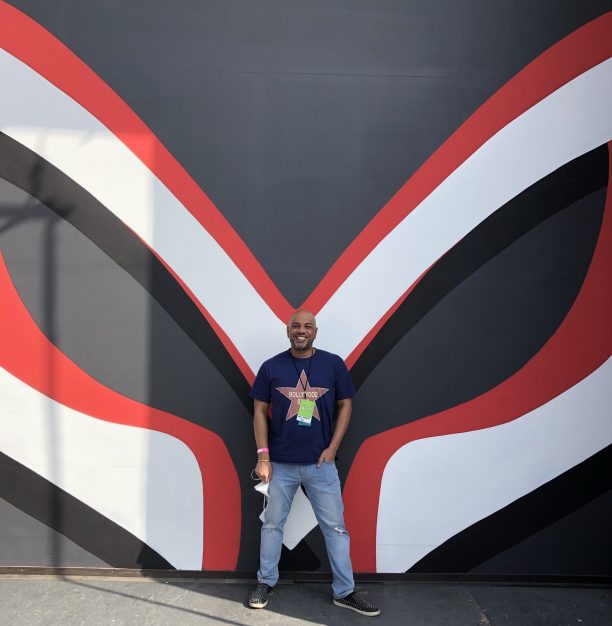 Choreographer and teacher Nakul Dev Mahajan is known for introducing the Bollywood dance style to the US. In fact, now he is called "Hollywood's Favorite Bollywood Choreographer". His incredible work showcases Bollywood dance and music to the US audience, many who never watched a Bollywood aka Hindi films before, and they love it. His choreography, which combines classical Indian dance, Bollywood, and more, has appeared on the reality dance competition So You Think You Can Dance since season 4 in 2008, as well as in movies, TV shows, including the animated series Mira, Royal Detective and so many more unique projects.  


He now has taken on a new challenge, and what a challenge it is. Nakul recently choreographed a Bollywood number for The Masked Dancer with the Sloth. 


First, check out the video and be impressed! 
 



We have an exclusive interview with Nakul about the show, creating the steps, choosing the music, plus his happiness about the fabulous reaction from the audience and the judges. We even have a sneak peek about working with Sloth, but more on that in the next interview! Check it out!



When you first heard about The Masked Dancer what were your thoughts?
I heard from my agents that the makers of the hit show, The Masked Singer were working on a spin-off. Interestingly, the concept originated on Ellen (The Ellen DeGeneres Show) with great success. I loved the idea and knew it would be very entertaining.  
 
How did you become part of the show?
My agents submitted my work and before I knew it, I had an interview with the producers. The producers were so kind in sharing that having a Bollywood routine was something they knew they would have on the show.  


I hadn't heard back for a few weeks and thought perhaps the job went to someone else or that the production team may have changed their minds on Bollywood. In addition, with the pandemic, I knew that so much is constantly changing in Hollywood and creative opportunities like this can be uncertain. Fortunately, I heard back that Bollywood was a go from the network and the producers would like to book me for the show. 


During the time of COVID-19, were you nervous? What precautions were taken?
I was nervous about how all the precautions will be navigated in a show like this. I've been a part of the demographic who has been extremely cautious and aware of my responsibility to be a part of the solution rather than the problem. My family's safety, especially my parents whom I've been seeing a couple of times a week, and the safety of my tiny bubble I created, was of the highest importance. After being briefed by the production team on all the safety measures that will be implemented, which was disclosed to me during my first interview, I was comfortable with accepting the job. But there's always a small part of you that's worried the second you step out of your home. Daily testing was mandatory, wearing masks at all times, temperature checks, you name it, it was done.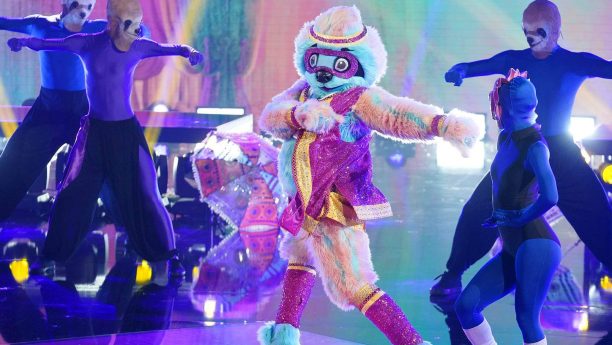 So, a masked dancer, that is in a full-on head to toe costume, doing your Bollywood choreography…
I was thrilled and nervous at the same time. Thrilled, because I have work during one of the most challenging times of my career with my studios (NDM Bollywood Dance Productions and Studios Inc) being closed. Moreover, I get to be creative again on a huge platform and bring a different type of Bollywood on American television. A masked dancer doing Bollywood dancing – how fun does that sound? After nearly six months of no fun, I needed this reboot. My soul needed it.  


How did you create the moves for the piece, especially considering that Sloth costume and well the performer was masked…
I knew it would be a challenge knowing the Sloth's bulky costume. The movement had to be broad and this wasn't a routine where I could be intricate with the details we know Bollywood can offer. Once the Sloth had on his full costume, which was the day of taping, we had some adjustments to make. But that's the nature of showbiz, the willingness to adjust and adapt at a moment's notice. Isn't that what we all are doing right now, adjusting and adapting?  


How did you decide on the music for the piece?
Music and getting clearance/licensing is always tricky. From my years of working in television, especially on dance reality shows like So You Think You Can Dance, I have surrendered to the limitations of Bollywood music options. In regards, to The Masked Dancer, I was given a library of music to choose from. Knowing the general theme of this show and the type of comic relief it provides when I came across 'Twist Remix' from the original soundtrack of Love Aaj Kal, I knew I had something fun I could create that would work brilliantly with the Sloth and his character's nuances.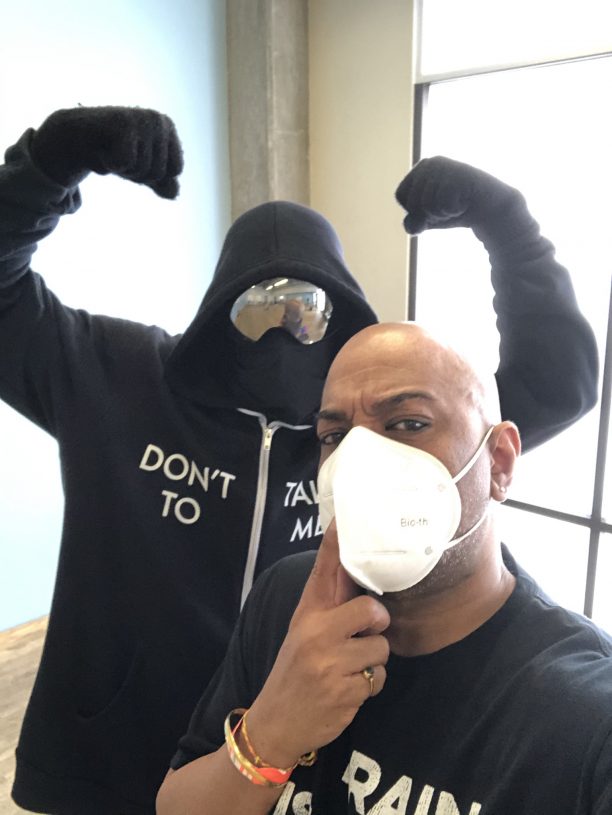 Once the Sloth is revealed we will have to talk again, but can you give a sneak peek at how it was working with the performer?
He was a pleasure to work with. He loves watching Bollywood. We were both equally excited to work with each other, as we were familiar with each other's work.  


How do you feel the number went? 
Given the time constraints and the fact that the Sloth had the most difficult costume to dance in, I felt it went fabulous. I have to give credit to my assistant Varun Gurunath for making the process so enjoyable with his contributions. Of course, the amazing dancers that joined the stage as well – they were all such professionals and immensely talented.  


The number has been hugely popular… did you expect that? How does that feel for you?
I am always nervous when something I put my heart and soul into is now available for the world to either enjoy or unfairly judge. I am always open to constructive criticism, but as we all know, the internet is full of hate. I am delighted that the feedback has been so overwhelmingly positive. People really enjoyed the performance. Especially how entertaining the Sloth was in his Bollywood number. I feel good inside to be a part of a show that just wants its viewers to laugh and be filled with joy. No one's feelings get hurt on this show and I love that type of positivity. 


The judges loved it too… thoughts on that? 
Yes, I loved how they all got up and started to copy the moves. The icing on the cake was the standing ovation at the end. Kudos to the Sloth and his sloth friends on stage. 


How much does it mean to you that Bollywood dance and music is on this show? 
I am over the moon. It's so important that we continue to diversify television and raise the standards even more of inclusivity. I am honored to be a part of that movement for American film and television. 


Nakul has promised to talk with me more about working with the performer in more detail once the Sloth is revealed on The Masked Dancer so wait and watch.