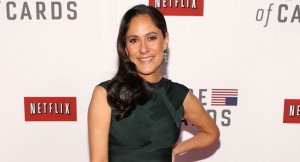 The Nanubhai Education Foundation will celebrate a decade of commitment to transforming public education in rural India. The charity, founded in 2004, will host a Fundraising Gala in New York City on May 16th to celebrate their 10th Anniversary.  The star studded gala will take place at the elegant multi-level space, Studio 404 in Manhattan. Sakina Jaffrey from the Primetime Emmy Award nominated original series, "House of Cards", will be the special for the evening.
Spokesman for Nanubhai Education Foundation, Actor Manish Dayal,known for his role as Raj Kher, in The CW series "90210" will also be attending the NEF gala. Dayal has made big news for his upcoming leading role as Hassan Kadam in the DreamWorks Studios film adaptation of The Hundred-Foot Journey (based on the NY Times best-selling novel by Richard C. Morais) directed by Lasse Hallström and produced by Steven Spielberg, Oprah Winfrey and Juliet Blake.  The film also stars Helen Mirren, Om Puri and Juhi Chawla. The film is set to release later this year.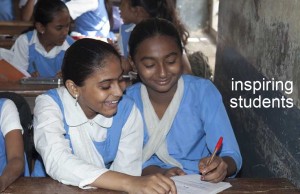 "Nanubhai Education Foundation's impact on education throughout India grows each year because of our committed donors.  Collectively, we've broken ground, but still have far to go as an organization.  Our annual fundraiser is an opportunity to be directly in touch with our contributors, and this year we hope to grow that list so we can increase the size of our scholarship fund as well as the number of English speaking students.  We must do our part and raise the standards of education by promoting a sustainable future for our students abroad" says NEF Spokesman Manish Dayal.
The annual gala will be an exciting evening of cocktails, Hors D'oeuvres, entertainment, music, dancing and much more. Guests can look forward to DJ REKHA,the queen of bhangra, famously known for her Basement Bhangra events in NYC to be spinning throughout the evening.  The gala is the primary source to raise funds for the Nanubhai Education Foundation's Scholars and Residential Teaching Fellows Programs, which focus on awarding college scholarships to girls from financially vulnerable families in rural India and building English speaking skills for students in rural boarding schools through native English speakers, respectively.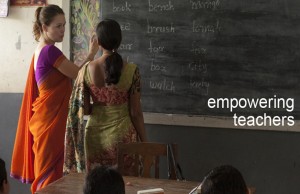 "Nanubhai has transformed countless lives, that of students in India as well as our team of volunteers and teachers.  I'm so proud of what our amazing team has accomplished over the past decade – through their tireless efforts Nanubhai has built a lasting force for change.  I look forward to another decade of service and transformation" says Mr. Raj Shah, Founder and President of the Nanubhai Education Foundation.
Tickets are available online at http://www.nanubhai.org/annual-gala and a portion of the ticket price will be tax-deductible. Additional information and announcements can also be found on our website. Nanubhai welcomes sponsorship opportunities to ensure the success of the annual gala. Our current supporters include Neerja Public Relations, Spotlight Studio, 1000 Words Studio, Wine 34, Diageo, and Glamour Event Planners.  If you are interested in becoming a sponsor or would like to contribute to the scholarship fund, please contact Nita at nita@nanubhai.org.
ABOUT NANUBHAI EDUCATION FOUNDATION: Nanubhai Education Foundation is a 501 (c) 3 non-profit dedicated to providing equal access to India's rapidly growing economic opportunities to the students of India's rural public high schools by improving the level of instruction throughout rural india via Nanubhai Scholars and Residential Teaching Fellows. Since 2004, Nanubhai has been transforming access to quality education. They have integrated an innovative program of English training, teaching techniques and classroom management skills to underfunded public schools in the Indian state of Gujarat. The organization was founded on the premise that all Indian students deserve equal access to quality education.