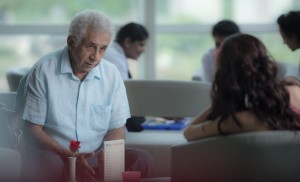 The wait for 'Waiting' is finally over for cinema lovers! The much-anticipated Naseeruddin Shah-Kalki Koechlin starrer film is all set to hit theatres on April 29. Directed by Anu Menon and produced by Ishka Films and Drishyam Films, Waiting has created a lot of buzz ever since its grand world premiere at the Dubai International Film Festival (DIFF) in December last year, where the film received unanimous praise from both audiences and international critics.
While the Naseer-Kalki on-screen pairing is a huge draw for film buffs, the film that features Rajat Kapoor and Arjun Mathur, also marks the debut of noted filmmaker Mani Ratnam's wife, actor Suhasini Maniratnam in Hindi cinema.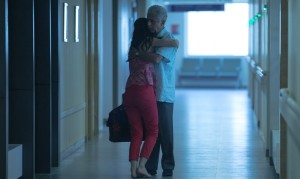 Director Anu Menon shares that while the Dubai experience was overwhelming, she can't wait to show the film in India. "Both the screenings at DIFF were a houseful affair. It's not often that a film gets such a fab response not only from the audience but the critics as well. And after a great reception at DIFF, I am certainly excited about releasing our film here," shares Menon.
As for the accolades pouring in for the Naseer-Kalki pairing and the excitement it is generating here, she adds, "They both are talented and fearless actors with a great sense of humour to match, and the crowds at DIFF loved them. Naseer was even honoured with the Lifetime Achievement Award, so for me it was exciting to be there with him for Waiting."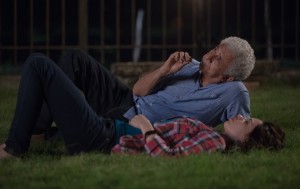 Priti Gupta, founder of Ishka films, is equally excited about the film's Indian release. "Waiting brings to you all the emotions that you can feel within a short span of time. It makes you smile, cry and laugh, through sublime and effortless story telling. It helps to have actors who are able to bring to life these fine nuances.You know you have made a great film when you watch it with real audiences and they go through these emotions along with your characters. "
Manish Mundra, founder of Drishyam Films, is upbeat about the film's theatrical prospects in the country. "After such a fantastic response at DIFF, we are excited to bring our film to India. Waiting is a deeply moving yet uplifting story that is sure to resonate with our audiences."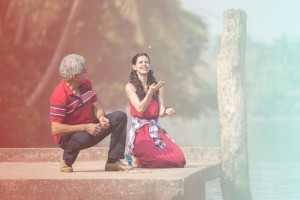 The film is about the special relationship between two people who befriend each other unexpectedly in a hospital, while nursing their individual spouses in coma. It is a film about grief, but more than just dealing with it, the film is also about confronting it and discovering a sliver of hope between the lines. It is a life-affirming story representative of urban India and its ethos.