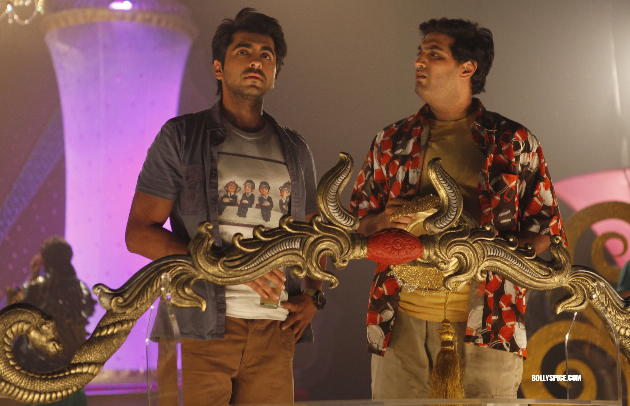 Nautanki Saala, directed by Rohan Sippy, is slated for February 8th release next year. Co-produced by Ramesh Sippy and Bhushan Kumar, Nautanki Saala stars Ayushmann Khurana, Kunal Roy Kapoor and new comer Pooja Salvi. The film also has a cool small cameo by Abhishek Bachchan!
A buddy comedy, Nautanki Saala will be fusion of Rohan Sippy's stylised story telling with aggressive marketing by T series. Great music is a key highlight of the film and the music for Nautanki Saala is an exciting mix of popular 'massy' numbers and eclectic songs by various artists. This includes star Ayushmann Khurana who is singing a song in the film, which we hear is a love song.
Along with the fab original tracks, they have something special in store for fans.T-series, Nautanki Saala's producer as well as the music label will have the remixed version of the famous Madhuri Dixit song 'Dhak Dhak karne laga' in the film.
The shoot of the film is almost wrapped up with just a couple of songs remaining to be shot. Keep your browser open to BollySpice.com we will bring you all the news!