The first look of the film Aatma, starring Nawazuddin Siddiqui and Bipasha Basu is out and looks promising! This is the first time that they have been paired together, and knowing the amazing skills that these two actors possess, Aatma definitely is something to look forward to.
Nawzuddin has never failed to surprise the audience with the versatility in the roles that he does, considering the way he loses himself into his character, so much so that the audience finds it difficult to recognize him. From his dazzling performance in Kahaani to his character in Talaash, Nawazuddin's character is definitely something to watch out for in the supernatural thriller Aatma to see how he takes his audience by surprise once again.
Suparn Verma said about Nawzuddin, "His talent as an actor is out there loved by everyone, and Aatma will be showing him in a new character altogether, something that you haven't seen him do ever before."
Check out the poster, yes that is Nawazuddin!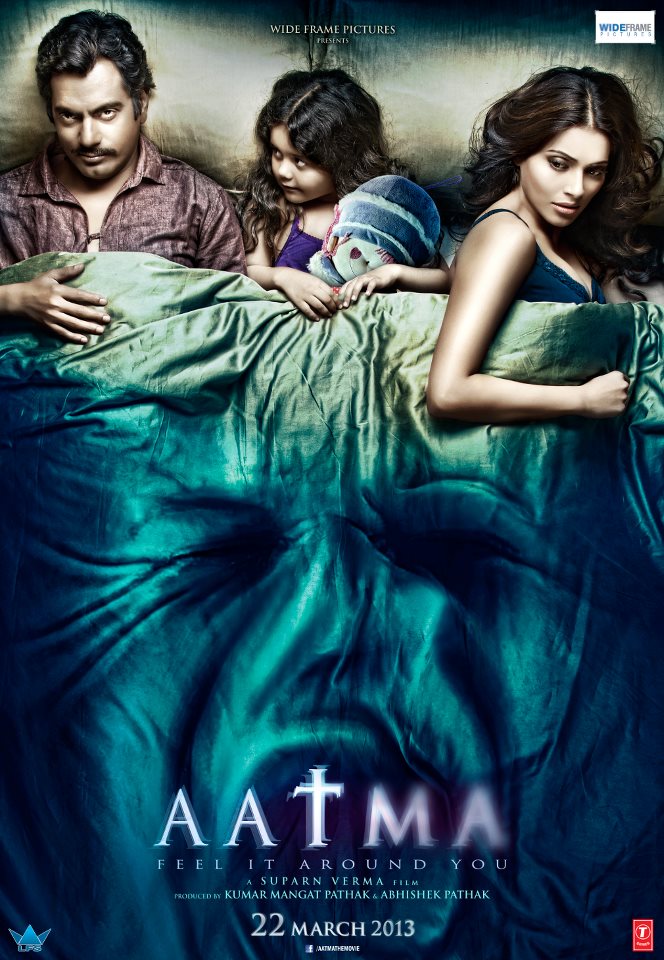 Plus we have the trailer too.
Synopsis:
Aatma is a haunting journey of a single mother Maya Verma who finally starts her life afresh with her six year old daughter Nia. As Maya starts to pick up the pieces of her life, strange things starts happening around her. Maya's six year old daughter Nia starts to speak to her dead father but Maya initially feels that she has created an imaginary father to fill the gap in her life. But slowly Maya's life starts to fall apart and the reality gets darker when she realizes that her husband is back to take that one thing he loved-his daughter. As the horrific journey unravels the battle to save her only daughter gets tougher and challenging. But she denies defeat even if the stakes are impossible.
We have some exclusives on the spooky launch of the film so stay tuned!