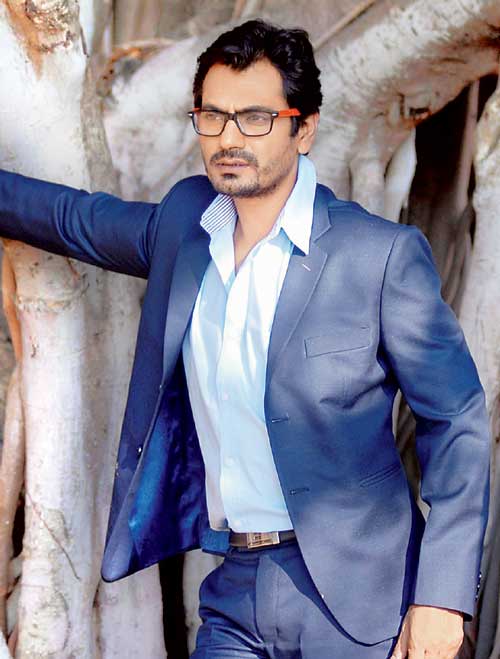 Nawazuddin Siddiqui is undoubtedly one of the most stimulating actors currently in Bollywood. Although he has been working in films for over two decades, it was his performance at Anurag Kashyap Gangs of Wasseypur which impressed the audience and the critics and propelled him to stardom. After the release of The Lunchbox in 2013, Siddiqui's involvement in Salman Khan's upcoming film Kick has generated much expectation, as it is a new genre for the actor.
The actor recently granted an interview for the Hindustan Times, where he talked about his role as well as his career and much more!
Nawazuddin talked about the beginning of his career and revealed some of the struggles he went through before he got a place in the industry. "The biggest frustration was that no one was ready to accept faces like mine as heroes. This happens even today. While doing the lead role in Gangs of Wasseypur (GOW), people would ask who the hero was. On being told that it was me, they'd say, 'Picture nahi chalegi' (the movie won't work) to my face."
The actor of The Lunchbox made his Bollywood debut with a small role in Aamir Khan's Sarfarosh (1999). When asked about the experience of working with him again in 2013 Talaash, the actor recalled amused how the Khan did not recognize him at first and his reaction when he found out. "During the shooting of Talaash, I told him about it and he was surprised. He stopped the shoot and told everyone about me and that I had worked with him in Sarfarosh."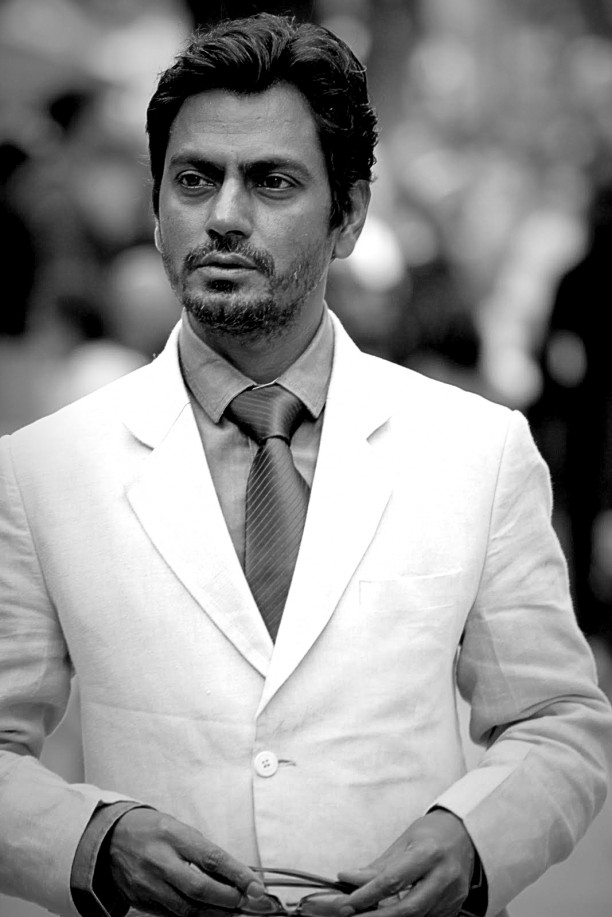 The times of small insignificant roles are long gone, and nowadays Nawazuddin is a much demanded actor both in Bollywood and independent films. His evolution has led some people to label him as the 'new Irrfan Khan', although the actor does not consider it as a compliment. "It is frustrating. I have spent 20 years of my life in the field since I started doing theatre in 1992. For 20 years, I have been in the process of finding Nawazuddin. After that if someone says, 'You are the new XYZ,' how would one feel? It's not only Irrfan, I'd feel bad on being compared to any other actor too."
The increase of his popularity has led him to raise his remuneration. When asked about it, the actor casually addressed the issue. "I am not committing a crime. Everyone needs money and I am no different. It's not for luxury or a big home; I still live in a rented place", he said. The actor of Peepli Live further claimed that actors "should also get remuneration accordingly because he also has a big fan following."
The actor had time to talk about his decision of taking a role in Kick, alongside Salman Khan, and also rejected the rumors that say he only wants to do solo films now. "I already have six-seven solo films coming up. I will do both – solo films and multi-starrers. I am doing a film like Kick, which will increase my mass appeal because Salman Khan is a superstar. I am excited about working with him. He brings a lot of honesty to his work. The entire country will see the film and that's good for me. I will do my kind of films too."
The remake of the Telugu film of the same name, Kick is the directional debut of producer Sajid Nadiadwala. Starring Salman Khan, Nawazuddin Siddiqui and Jacqueline Fernandez, Kick is the major release for 2014's Eid on July 27.