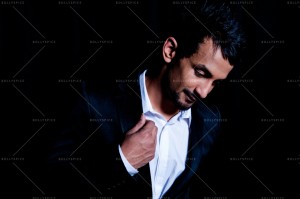 Bollywood Showstoppers is coming to thrill the UK and the O2 once again! Following the success of star studded Bollywood Showstoppers tour in 2013 with Bipasha, Shaan, Atif and Malaika. Flex FX Productions is planning something amazing for 2014's extravaganza. The show will have four hours of entertainment with jaw-dropping dance performances, killer music acts and comedy. Showstoppers will hit the stage at the world famous O2 on Sunday 3 August 2014.
So who will you get to see live on stage? They have just announced Shahid Kapoor and Sonakshi Sinha will headline Bollywood Showstoppers 2014 who will be performing for the first time in the UK. Also joining in the bollyfabness will be Mika Singh, the Bolly Flex dancers and more…
Artistic Director Naz Choudhury gives us some exclusive scoop about Bollywood Showstoppers 2014
Tell us about the show and the concept 2014?
Bollywood Showstoppers is a complete entertainment package, its about giving the people memorable nights to experience and simply value for money. The spectacle features a range of talent from spectacular dance acts with Bollywood stars to great live music acts and most recently added in a new dimension to the show with comedy. There is something in this for everyone.
So why did you pick Shahid Kappor and Sonakshi Sinha as Bollywood Showstoppers?
First and foremost Shahid is a spectacular performer and pound for pound one of the best dancers in the Bollywood, he has a huge list of dance numbers and I'm really excited to get him on stage with Bolly Flex. Sonakshi has made hit after hit in Bollywood and even now is dues to release her new movies, she loves performing on stage and is a very versatile entertainer. By bringing both together it gives me more artistic freedom, because they will perform solo acts as well as do duet acts on stage which is something I couldn't achieve last year. Individually they have enough talent to do a show-stopping performance but together will take it to another level. They are both really excited about the show and we are honoured to have them.
So who else is performing in the show? Can you reveal the full line up?
I really cant give away the full lineup right now as we are in final stages of negotiations but I can confirm that Bollywood Showstoppers 2014 will have four Bollywood stars performing, a great comedy act and two live music acts along with Bolly Flex.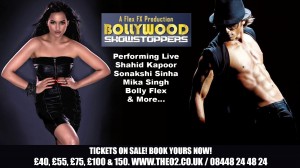 Why are you not touring like last year and only doing one night at The O2?
This year makes it our 3rd production in the O2 and each time we have gone past full house with an audience averaging 11,000. Last year we did 12,000 in The O2 and 6,000 at the NEC Birmingham. So this year being the hat trick I want to sell out The O2 and achieve that 14,000 mark, it would be a dream come true and from doing it for one night only we could achieve it. Also its one of the reason why I'm going for a huge cast this year.
How do you cope with so many stars in the same show? Do personalities clash?
Its really tricky as everyone has set times for performances and we have to rotate around very fast yet keep it smooth, by huge credit for this goes to our Flex FX crew who always do an amazing job and work very efficiently on the day. I still remember last year when Atif Aslam was closing Showstoppers at The O2 and it turned 10.30pm, if he sung for 30 seconds more we would've been in trouble as a huge bill would follow. So for me the key is having a mutual understanding between the artists, crew and production team. With artists its natural there would be some personality clashes because they are all passionate about what they do but I tend to stand in the middle but what happens is, both sides than turn on me but come around eventually, its Showbiz.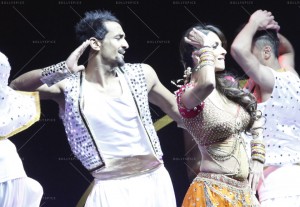 How are ticket sales? What are the prices?
Ticket sales are going great, The O2 is brilliant in marketing and always give us a flying start. We have a really loyal fan base in Flex and our audiences have seen us deliver many times and always support us whether its our dance company Bolly Flex performing or a musical dance spectacular like Bollywood Showstoppers. All the artists are really excited about making their debuts so they will actively get involved to bring in there fan's. Ticket prices range from £40 – £150 and are available on the O2 website.
Any final message you want to give to people?
Bollywood Showstoppers is a unique and innovative show, it's a UK production, we want our audiences to relate to us and join our journey. Whether your fans of the star cast, out to celebrate for Eid, treat your partners and family's or simply want to have a great night out than Showstoppers experience is for you. Thank you for all the love and support.