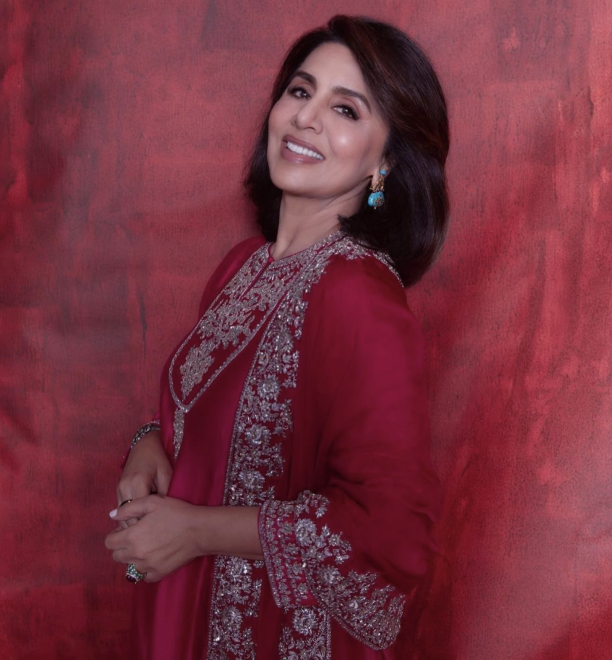 Neetu Kapoor is coming back to the big screen and fans are rejoicing. A noted actress in the 70s and 80s, Ms. Kapoor, was last seen in 2013's Besharam and in a guest appearance in Jab Tak Jai Haan. Now, the actress is ready to make her mark again in the family drama with a comedy layer, Jugjugg Jeeyo. Directed by Raj Mehta, the film also stars Anil Kapoor, Kiara Advani and Varun Dhawan.
Set to release on June 24th, JugJugg Jeeyo is full of love and laughter, colour and drama. It's about family and its values, unresolved yearnings, and unexpected reconciliation.
Here is a sneak peek into what is in store

In this wonderful Q&A interview, Neetu Kapoor opens up about why she felt had to play this character, and reveals why she feels audiences are going to love JugJugg Jeeyo.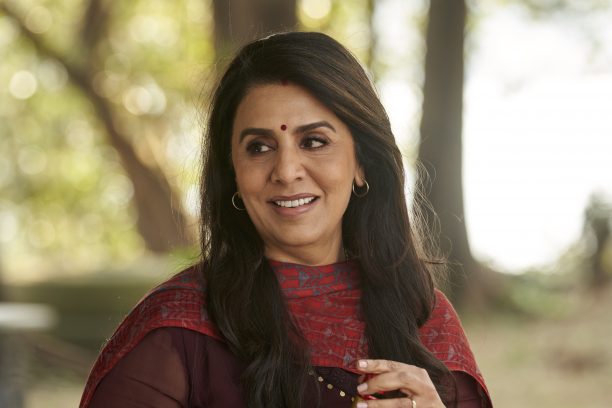 Talking about what attracted her to the role of Geeta, Neetu Kapoor says, "Firstly the producer Karan Johar, the director who was absolutely outstanding, and the cast – everybody was so well known to me – Anil Kapoor, Varun, Kiara and everybody so there was kind of a comfort level. And the script was amazing. There were so many things that attracted me to this movie."
"The script is absolutely amazing, it is so well-woven", she adds, "I also feel that every character is very well-woven and that every character can be identified with. The story is beautiful and different. The emotion portrayed by the film is such a common, universal feeling that everyone has that it will draw cross-sectional audiences."
The actress says that when she first heard the script of Jugjugg Jeeyo, she just knew she had to play this character, " When I heard the script, I just fell in love with my role. Although it's not a very lengthy role, it was very, very impactful. I have a few wonderful scenes, wonderful dialogues and I immediately said I have to do this movie. It was love at first sight. In particular, the strength of my character made me feel this way. My character is the strongest character in the movie, she does what she stands for, her strength is amazing, which is what attracted me to this movie. She is the main person in the household. When you see this movie, you will understand what I mean."
Adding, "I really enjoyed playing my character and I think my character is the best"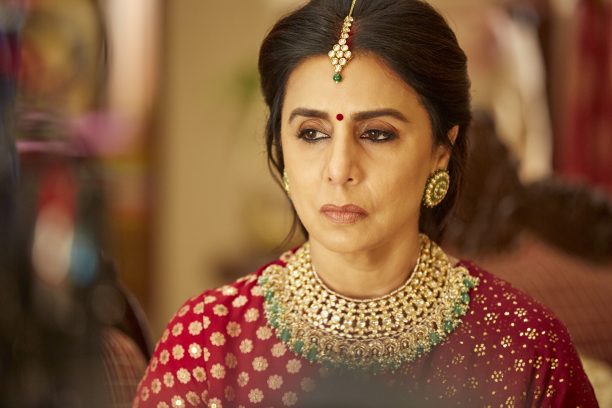 To prepare to play this part she had to go out of her comfort zone in the way the character looked. But even more, it was that it had been a long time since she had been in front of the camera, so that prep added another layer as well. "There was a lot of preparation because firstly I had to look like a very ordinary housewife which I am not, so the hair preparation, the makeup, the clothes had to go in a very different zone, which is not my zone, so for me to even get used to that was a big deal. Also, I was coming after a long time so to think about how the character would act and say their lines, I had to prepare how I was going to do this role." 
About working with Anil Kapoor she says, "Anil Kapoor is a riot, he is such a funny guy and he is so hard working you feel you are not putting in even 1 per cent of what he is. He is obsessed with his work. He also looks very young, we were always comparing with each other who looks younger. I had good fun working with him. Also I've known him for many years from when I got married because our families are so connected so I knew him as a person which was great fun."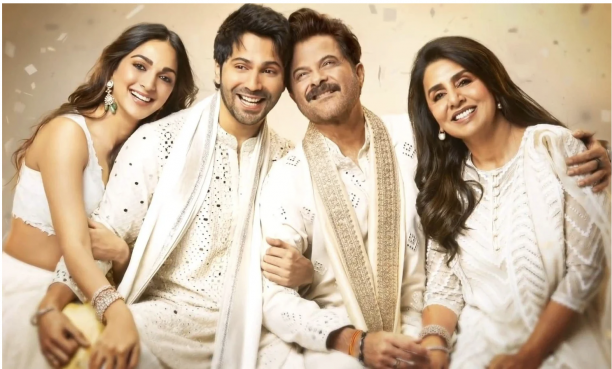 Neetu Kapoor also really bonded with Varun and Kiara, "It was gel. Nowadays, you have to change, you have to become that person, you have to become young and I became one of them. They were talking their language and we were chatting on the sets and we were having a riot throughout the filming."
She thinks the audience is really going to love Jugjugg Jeeyo. "My message to you all is that you will really love it, there is something there for everyone, for all generations – older, younger, everyone has an issue in the movie, and every issue you will identify with."
Jugjugg Jeeyo opens June 24th!