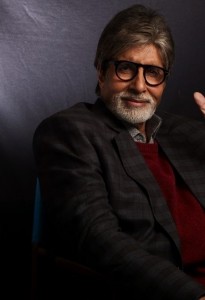 At an open question and answer session on Friday night, Amitabh Bachchan claimed that he was not qualified to write an autobiography.
Host Rajdeep Sardesai asked, "But isn't it what several legends have done – penned autobiographies to share their life with the world". Amitabh replied with, "I have never considered myself a legend".
Despite an illustrious career spanning four decades, the humble actor declared that he had no intentions of writing an autobiography explained by the fact that he "didn't even know what happened in the past seven minutes" and thus, recounting over 70 years of his life would be quite a task.
With now over 7 million followers on twitter, Amitabh started the celebrity blogging trend in India back in 2010. While many of his fans will be disappointed to hear that there is no autobiography on the cards, they'll be happy to know that the tweeting and blogging will be whole-heartedly continuing.