Just a couple of days a go we were treated to a teaser poster of Zoya Akhtar's Dil Dhadakne Do and we challenged you to name who was who! Well, now we have the answer with the brand new poster!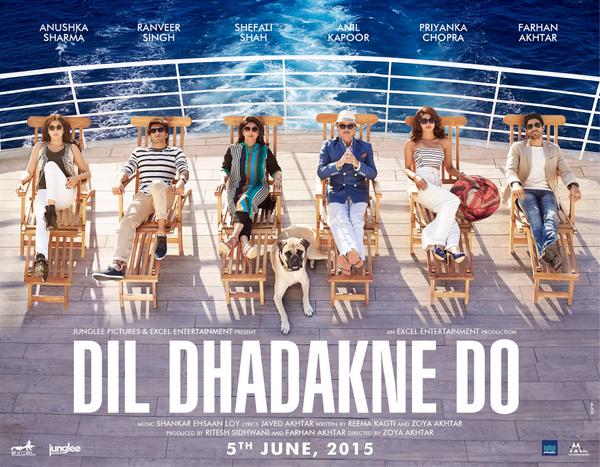 When we revealed the first teaser we also included highlights from Zoya's Facebook chat, which you can check out here.
Now here are some more cool facts we learned from Zoya about DDD!
It was "surreal and sublime at the same time" shooting on the cruise
Working with Ranveer was "Superlicious fun"
Adding working with Ranveer and Anushka, "It was fantastic they are both incredible actors and seriously easy and joyful to have on a set."
"Fantastic as always" to work with Farhan and thinks he is lucky for her films!
She loved shooting in Turkey the most: "It was new and totally different from anywhere I had ever been. I will certainly encourage others to shoot there. its a beautiful country and I cant wait to go back"
The director says ZNMD and DDD are very different even though they are both about a trip, "Very, very different. I like travelling and i suppose that aspect of my life enters my work."
She says she feels blessed to be working with such an incredible cast.
Zoya hopes DDD gives fans something special and to expect some surprises.

Sadly we have to wait until 2015 to see this impressive cast in action and we can't wait!