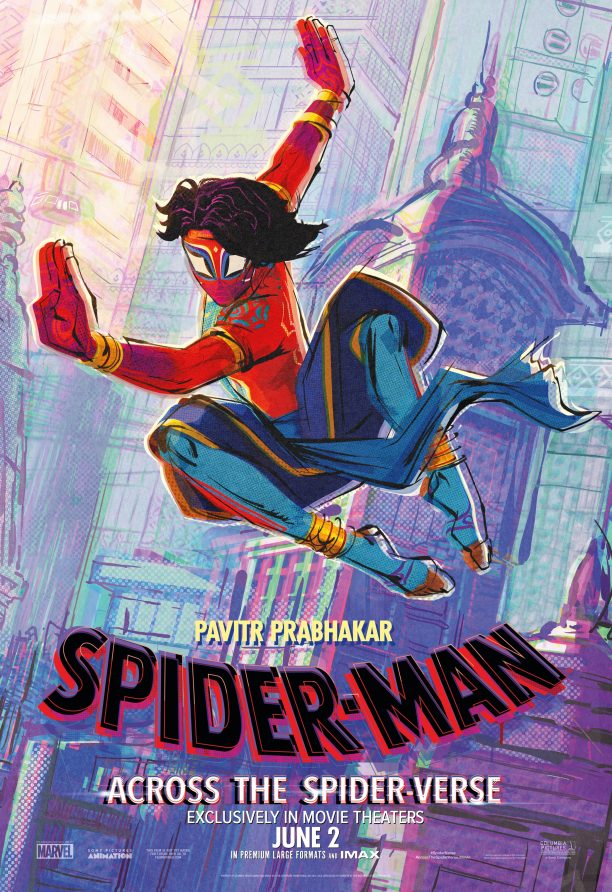 We have the brand new poster plus a very cool promo for the upcoming summer movie SPIDER-MAN: ACROSS THE SPIDER-VERSE. What makes it so exciting is that it features an Indian Spider-Man super hero Pavitr Prabhakar. Karan Soni voices the new hero on the big screen releasing in theaters across North America on June 2.
Check out the new first look at Pavitr Prabhakar in SPIDER-MAN: ACROSS THE SPIDER-VERSE:
Miles Morales returns for the next chapter of the Oscar®-winning Spider-Verse saga, Spider-Man™: Across the Spider-Verse. After reuniting with Gwen Stacy, Brooklyn's full-time, friendly neighborhood Spider-Man is catapulted across the Multiverse, where he encounters the Spider Society, a team of Spider-People charged with protecting the Multiverse's very existence. But when the heroes clash on how to handle a new threat, Miles finds himself pitted against the other Spiders and must set out on his own to save those he loves most. Anyone can wear the mask – it's how you wear it that makes you a hero.
Watch this space for more!