Are you ready for Priyanka Chopra in BAYWATCH? It is coming soon and in fact, you can now get your hands on tickets!
Check it out! Priyanka Chopra has her eyes on Hollywood in the brand new poster for her upcoming summer movie BAYWATCH which crashes into theaters on Thursday, May 25, ahead of the long Memorial Day holiday weekend.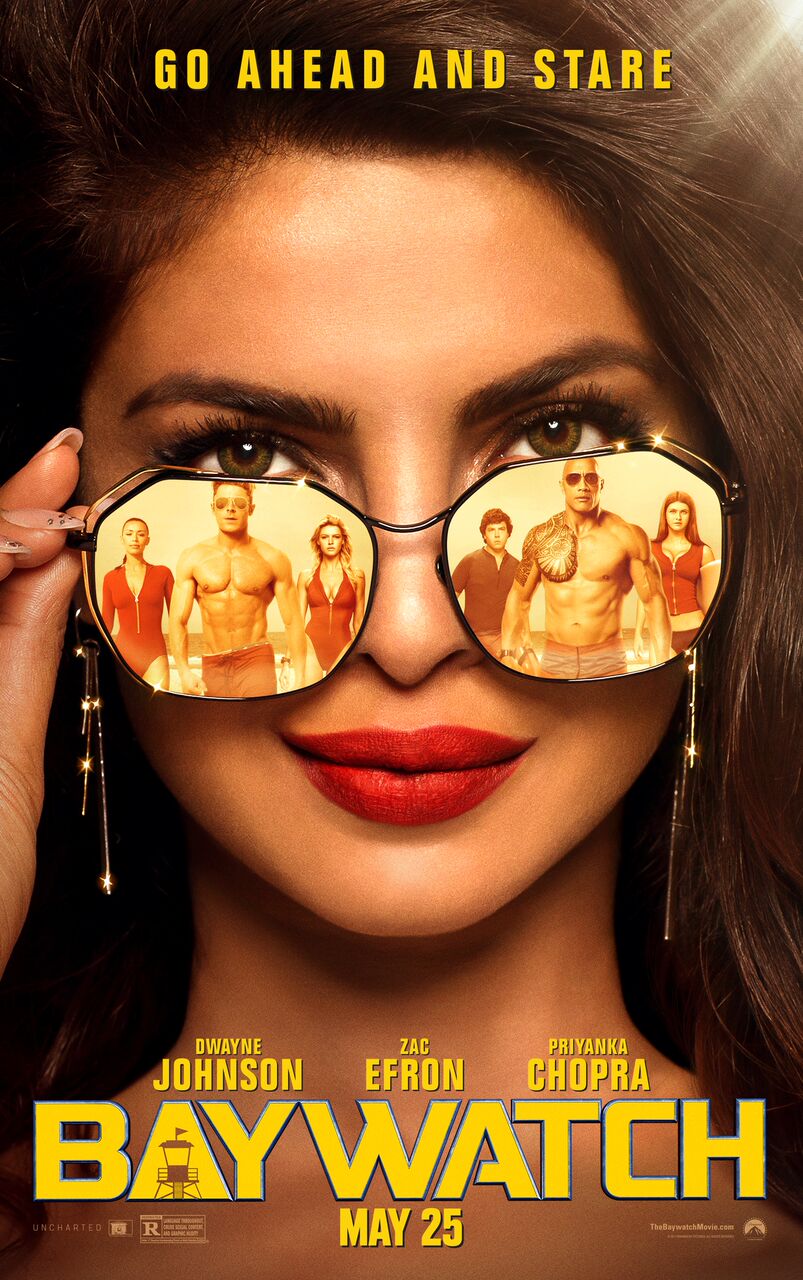 Special advance shows begin on Wednesday evening, May 24, in select theaters and tickets have just gone on sale and are available now at:
BAYWATCH follows devoted lifeguard Mitch Buchannon (Dwayne Johnson) as he butts heads with a brash new recruit (Zac Efron). Together, they uncover a local criminal plot that threatens the future of the Bay. The film stars Dwayne Johnson, Zac Efron, Priyanka Chopra, Alexandra Daddario, Jon Bass, Kelly Rohrbach, and Ilfenesh Hadera. Directed by Seth Gordon.