We have your first look at the newly married couple! Dia Mirza and Sahil Sangha tied the knot on October 18th in a private and intimate ceremony.
Dia said, "I am very happy. It was a beautiful Arya Samaj ceremony. The vows were explained to us. It was wonderful because it was good to be conscious of what you are going through and what are the vows you are exchanging. It was a dream wedding."
Sahil added, "Our friends and family worked really hard to make this a memorable day for Diya and me. We are very happy and grateful for everyone who bestowed so much love on us."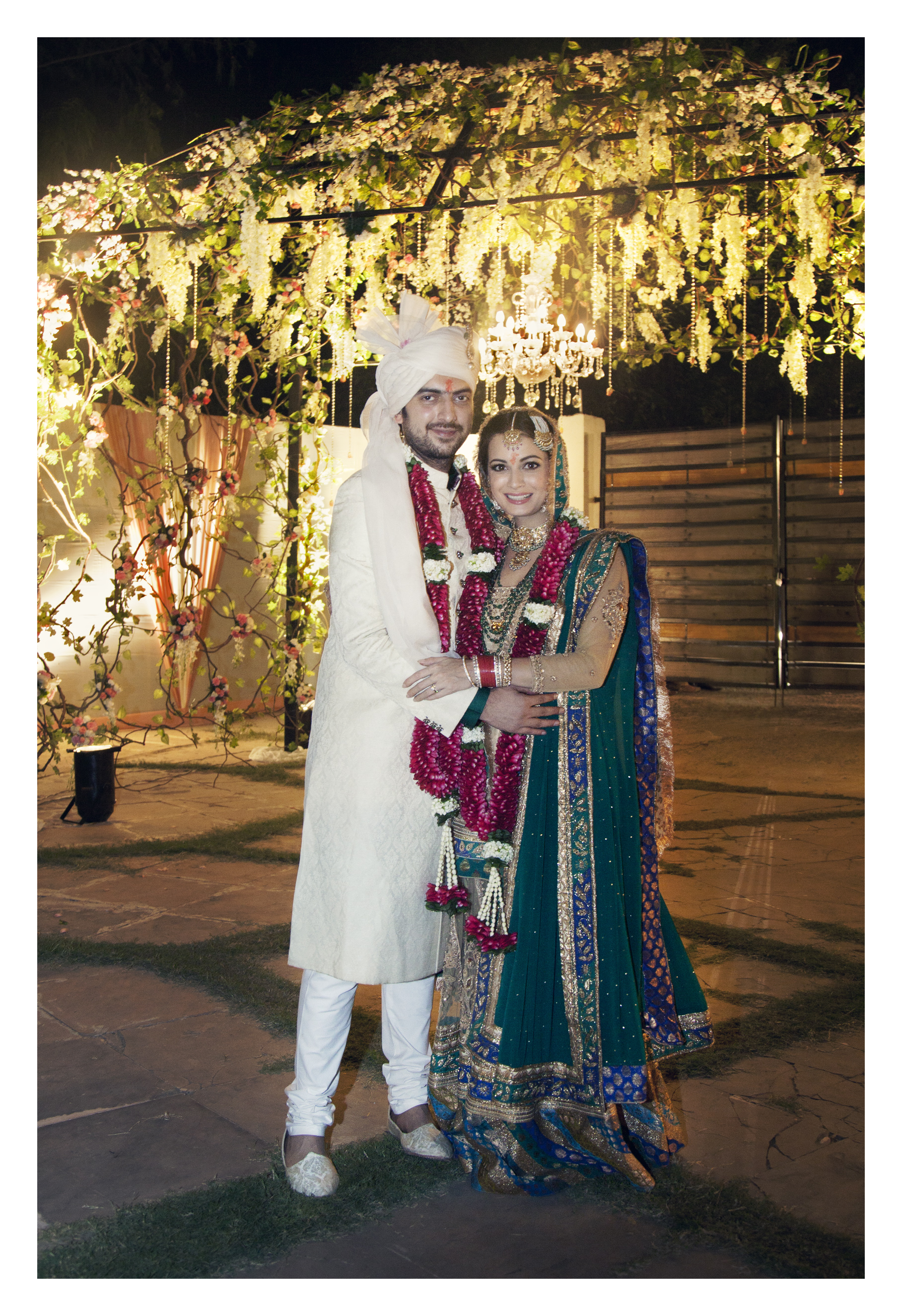 Photo credit: Adil Hasan
Stay tuned we will be bringing you more pictures soon!