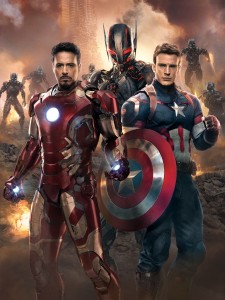 Needless to say Avengers: Age Of Ultron is the hottest movie this summer, with its new storyline and superhero team creating unparalleled excitement amongst moviegoers this April. Not only has The Avengers fever gripping people across India but it's effecting B-Town as well!
Director Nikhil Advani who is currently in a hectic shooting schedule for his upcoming romantic comedy Katti Batti starring Kangana Ranaut and Imran Khan in various locations is reportedly one of the biggest fans of The Avengers and is giving his entire team the Friday off to catch the first show of the action flick!
The director is such an Avengers aficionado that he says, "I am really excited to watch Avengers: Age of Ultron. Have been closely tracking every promo unit that is coming out since the launch of the first trailer. Although I am shooting Katti Batti during the release of the film, I am giving a day off to the entire unit to watch Avengers together on 24th "
Well, now that's one hell of a generous director to work with. Kangana, Imran and co must indeed be very happy.