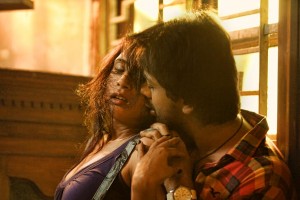 Nikhil Dwivedi and Richa Chadda have been going places to promote their upcoming film Tamanchey set to release on 10th October and for those looking on, there seems to be some a little something going on there.
There have been plenty of talks about the steamy scenes in Tamanchey and the speculation surrounding them and questions being raised about the know-how of Nikhil and Richa's friendship. Their chemistry is there for everyone to see.
On their recent visits to promote the film, Nikhil and Richa were spotted cozying up and their chemistry off screen was also very evident.
Only time will tell what's true and what's not and the extent of their relationship but at the moment, the only focus is to promote their upcoming film Tamanchey and do everything possible to make it a huge success. The movie is slated for a release on the 10th of October.