The first look of John Abraham for the film Rocky Handsome had set the temperatures soaring with his brawny look holding a gun in a dapper suit attire. And now we have the first look of the baddie of the film who is also making his directorial debut – Nishikant Kamat!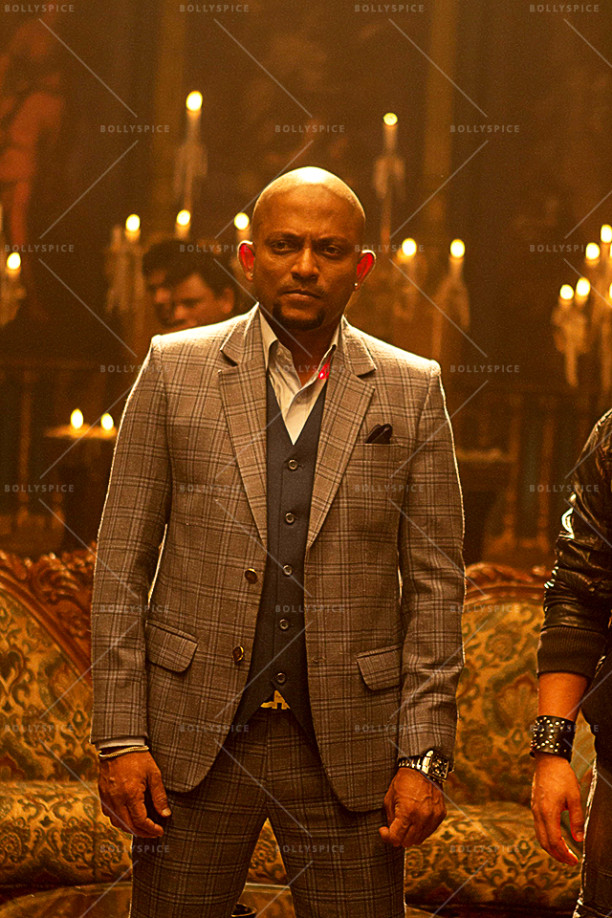 Nishikant plays the role of Kevin Pereira – a Goan gang lord who is bald, mean and the one to watch out for. Though the role of Kevin Pereira was supposed to be done by someone else, but due to last minute change, Nishikant's close associates suggested he should do the role.
Since Nishikant knows the script inside and out he gave it a shot and is quite excited with the way it has shaped up.
When quizzed Nishikant about his role he said, I enjoy acting and am confident in front of the camera but doing it in your own film can be scary. Also, it's not easy to be a director as well as act at the same time. I might not do it ever again," confides the filmmaker who conceptualised his final look in 48 hours. "But I got to wear fancy suits which I usually don't in real life so it was a lot of fun," he chuckles. "Since I had written the script, I knew the character pretty well. Kevin mouths certain Goan words. I have spent close to three years in Goa so it wasn't very difficult for me to pull off either," he says, adding that John was initially shocked when he found out that his director was playing the villain.
Rocky Handsome is the journey of an unforgiving man who embarks on a lethal rampage when the only person he cares about is kidnapped and taken away from him.
The film is helmed by director Nishikant and is as much about kicks and punches as it is about heart tugging emotion since a seven year old child is the catalyst for the one-man army going into an over drive. Set in Goa, Mumbai, Pune & Seychelles, the film is an adrenaline pumping action film embellished with a strong emotional story of the relationship between a father who never had a daughter and a seven year old daughter who never had a father.
Directed by Nishikant Kamat, Presented by JA Entertainment and AZURE Entertainment, Produced by John Abraham & Sunir Kheterpal Rocky Handsome is an AZURE Entertainment Production to release on 25th March, 2016.