Celebrating 100 years of Indian Cinema, the National Indian Students Union UK (NISU) has presented Honorary Fellowships to actress Shabana Azmi and writer/lyricist Javed Akhtar. They were bestowed with the honours by NISU President Miss Sanam Arora at SOAS, University of London for their contributions to shaping the present and future of India. Shabana Azmi is one of the most critically-acclaimed actresses to have entered the Hindi film industry and is also a very successful charity and humanitarian worker. Javed Akhtar is widely revered amongst Bollywood fans for his eloquent writing abilities, having contributed significantly as a scriptwriter and lyricist.
NISU UK is an organisation which represents the Indian student community in the UK, whether they are home-grown or international. In addition, they serve to promote, educate and celebrate Indian culture with all communities. Commenting on the awards during a press conference that was held at SOAS, Shabana Azmi had the following to say. "We are really pleased as this is the first time such a fellowship has been instituted. Recognition from students means a lot as they are a tough group to satisfy, and that it is in honour of our work over the years is really heart-warming." "The fact that they are awarding us their very first fellowship makes me very, very pleased and very, very thankful."
Miss Sanam Arora also made a public statement on the awards and said the following. "We are delighted to confer NISU Honorary Fellowships on these two legends of Indian Cinema in the year that marks its centenary. Their contributions to both Cinema and Society are unparalleled and we are humbled to associate NISU with them."
NISU UK would like to thank SOAS, The British Library, The Mint Leaf Restaurant and Bar, as well as Lintons Events Productions for their phenomenal support.
Check out the great pictures from the event!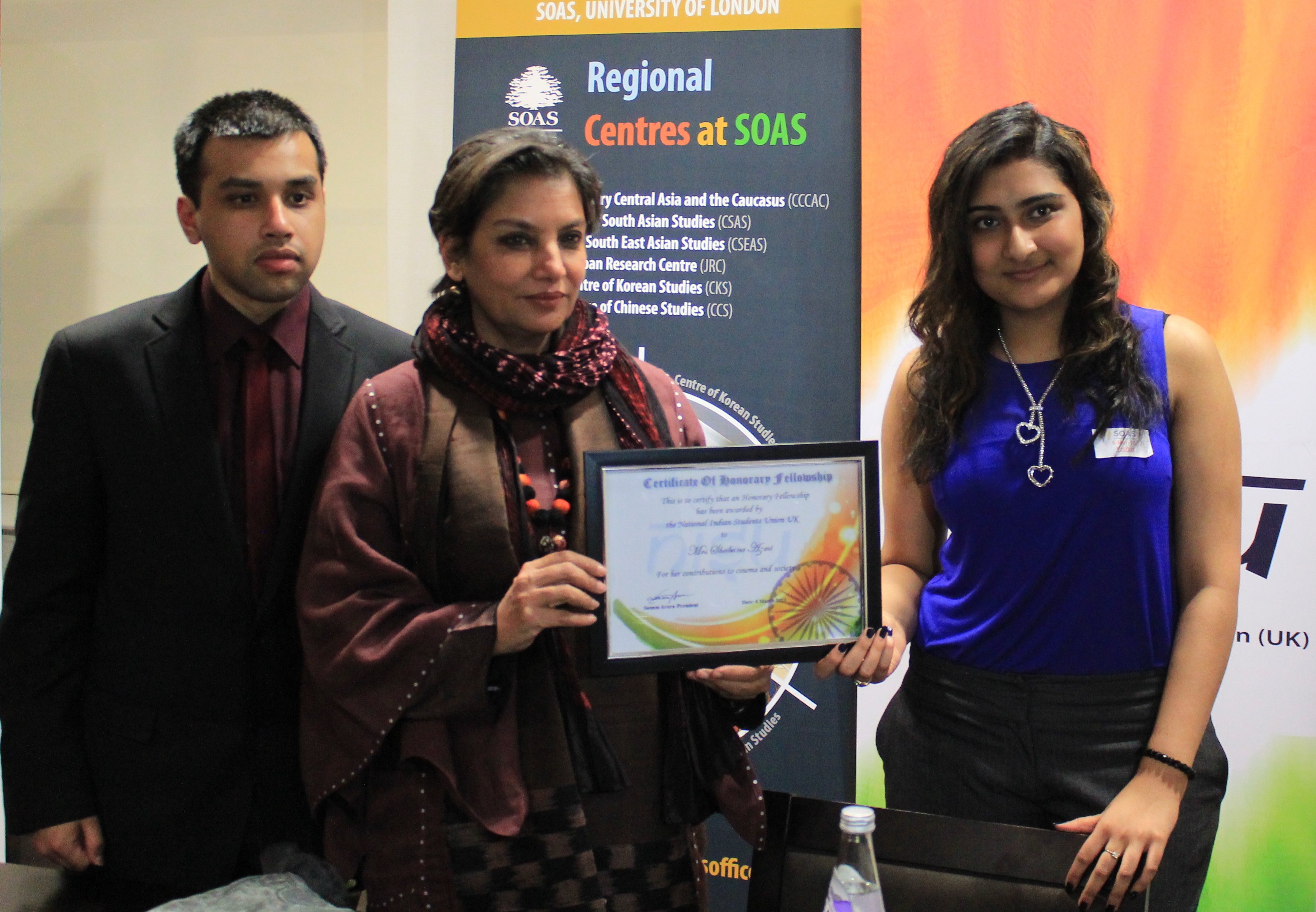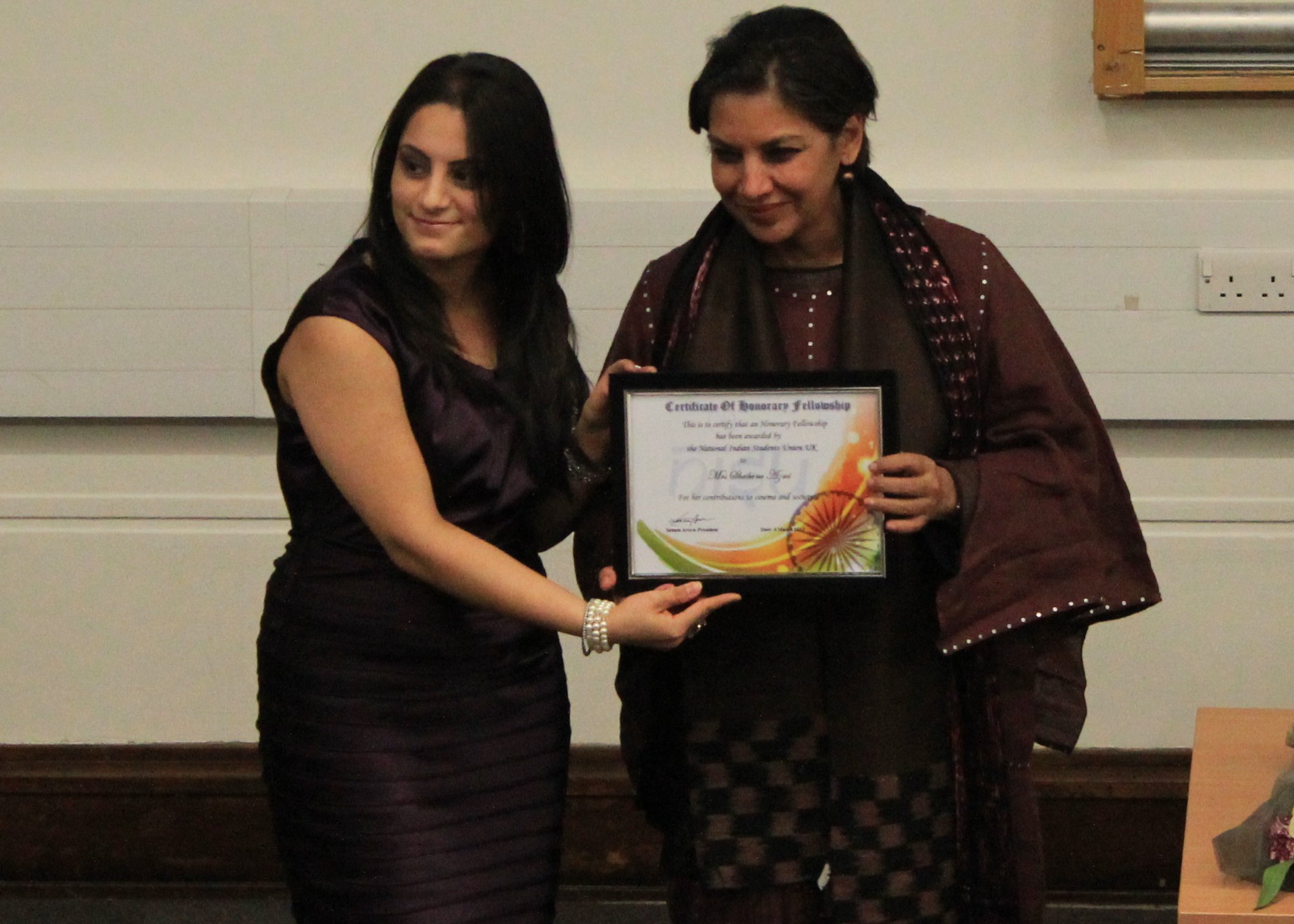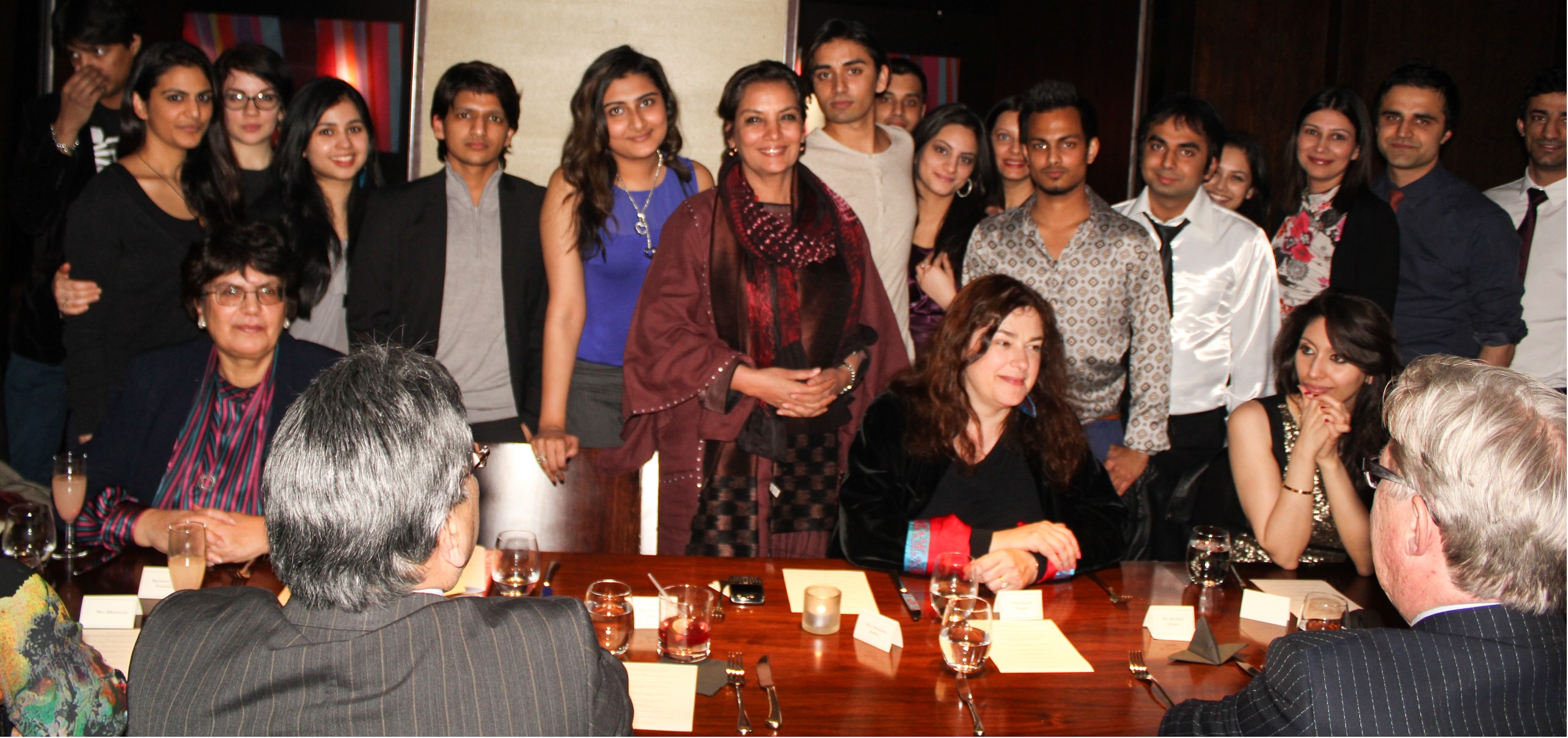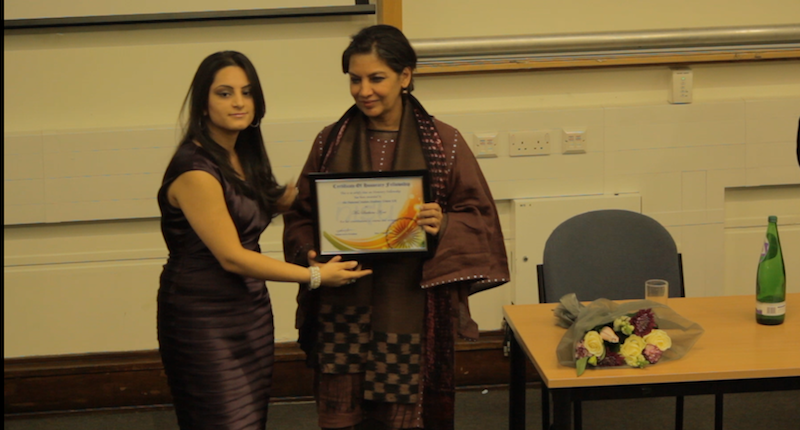 Photo credit Ayyaz Ansari and Lincoln Events