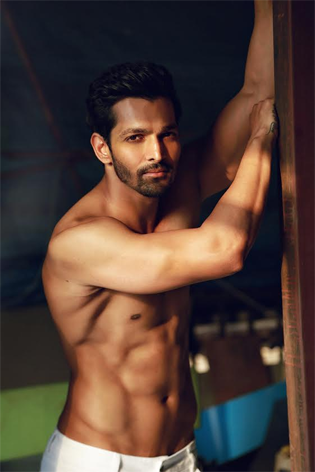 Harshvardhan Rane, who scorched the big screen with his intense looks in Sanam Teri Kasam, not only made the women go weak in their knees, but also sent youngsters scurrying to gyms aspiring for his kind of a hot bod! And while the compliments flow his way for his fit-physique, a source reveals that when it comes to working out in a gym, the hunky actor's actually caught in a dilemma of sorts.
An insider reveals, "Since the past year, he's been shuttling between Hyderabad and his new home in Mumbai. And that's how it seems it will be ahead too. Naturally, he's not going to be a regular at the gym in either of the place."
When contacted, Harshvardhan admits that there're no annual gym memberships for him. "I will be spending as much time here as in Hyderabad since there are interesting offers that I am looking at in both the industries. So yes, I have been wondering what memberships work out best for me," he laughs.
But this dilemma isn't keeping the South star off his fitness regimes. "I am a very outdoorsy person, so although I do work out regularly, fitness is a way of life for me but not just limited to the gym," adds Harshvardhan.