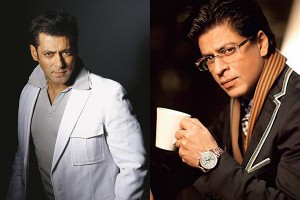 The demon of cyber-bullying targets both the common man and celebrities. Its impact is felt largely by those who are in the public eye. Famous people are often subjected to ruthless abuse online ranging from infuriating criticism about their work to derogatory remarks about their personal lives sometimes involving family and children as well.
Superstars of tinsel town too have not been able to escape this menace. Salman Khan, Shah Rukh Khan, Ekta Kapoor and many other Bollywood biggies have all been subjected to cyber-bullying.
Misuse of social networking websites like Facebook and Twitter and the medium of internet as such is appalling.
According to the latest buzz surrounding B-Town, Salman and SRK have decided to take a tough stand against bloggers and journalists who publish malicious content without proof that harms their reputation.
Recently a journalist irked Salman by writing a blog pertaining to the infamous hit-and-run case involving the Dabangg star. What resulted was a public apology to Salman and also removal of the blog after the journalist was warned of legal action. The panicked journalist we are informed has taken a break from writing.
Shah Rukh has been upset with tweets that show him in poor light by raising questions about his moral conduct. Things went from bad to worse when SRK's twitter account was spammed and the spammer's tweets suggested Khan was flirting with teenage girls.
The actor and his team did not ignore these libellous comments. The person who was responsible of tweeting offensive statements about King Khan was asked to delete the comments or face legal repercussions. Almost all the tweets in question have since been removed.