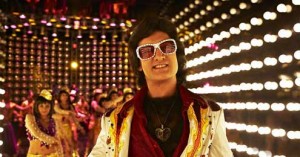 Not everyone is running after the crazed fashion of remakes and sequels to cash in on the success from the original. While the success of Delhi Belly is undeniable, the flash card of Disco Fighter with Kiran Rao as the director had rose suspicion of a possible sequel. But the Dhobi Ghat director has set the record straight and denied the news that she was directing or even writing a sequel to the film.
"I guess if you have a good script as your sequel, then it makes sense. But, I don't think there is any point in making a sequel just because the first one was a success. It doesn't make sense at all," says Rao who was co-producer for Delhi Belly, when speaking to Hindustan Times. Fair enough. What does husband Aamir Khan have to say about the sequel idea? "The film is nowhere in the scene. We haven't started planning or strategising anything for the sequel at all. Whatever news is out till now is baseless"
So there you have it. No Delhi Belly 2 or Disco Fighter… Yet!