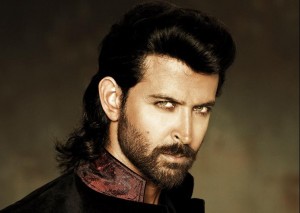 With more and more films having openly visible liplock sequences, its become a part of the industry that actors and actresses alike have to deal with. Some see it as being professional by doing so, and some flat out refuse. Of the latest bunch, lady luck's favourite child Jacqueline Fernandez has not only refused but stepped out of a film because of it. The said film being the big budget sequel of Krrish, Krrish 3.
Now rumour mongers are stating the reason is behind her "unofficial" ties to Sajid Khan and not wanting to disturb the waters in paradise. Especially after landing herself a plump role one of the most anticipated sequels Housefull 2. Others say that the Murder 2 actress had issues from the beginning with her refusal to do bikini shots being one that came to the surface. However, Rakesh Roshan, director and producer of the film, was able to work things out. But even as he rubbishes the story, he was seen going straight to Filmistan Studios where the Sri Lankan beauty was filming Housefull 2, to discuss details in hopes to salvage the business deal. Sources told Times of India "The meeting at Filmistan Studios ended on a very ugly note. The meeting did not go as planned for sure."
Whether there will be an official statement to clarify whom left who is up to the filmmakers but with Jacqueline's manager messaging the Mumbai mirror "It is very unfortunate that Jacqueline is no longer a part of the Krrish sequel because of date issues. We tried our level best to work out dates for the next five to six months but things were simply not working out", it's pretty much official on her side.
So once again, the role rumoured to be of a female antagonist/mutant, is empty. A repeat act since earlier Chitrangda Singh left the role citing it wasn't much of a challenge because of its length. Now, its seeming more of a challenge to tie someone down to the role with the names that have refused the role getting bigger and bigger each day. Hopefully, there'll be a resolution soon.