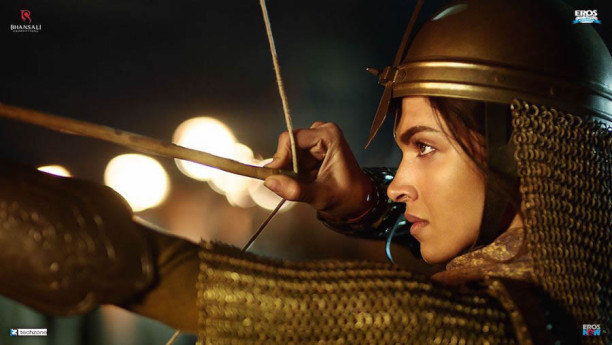 Guess which Bollywood beauty was laid bare on the sets of brand new film, Bajirao Mastani?
Known for her striking looks and stunning complexion, the star of the modern epic Deepika Padukone ditched the contour for an au natural look in Sanjay Leela Bhansali's upcoming epic.
According to sources, the legendary Bhansali enforced a ban on set of his magnum opus to maintain authenticity. Set in the Mughal era, Bajirao Mastani looks set to smash records for the biggest budget on a Bollywood blockbuster. Keen to recreate the time period perfectly and transport the audience to 18th Century India, where makeup – being a modern convention – was not widely used, Bhansali asked all cast members to wear minimal or no makeup.
With Deepika playing Mastani, the exciting blockbuster will hit the big screens on December 18th. Also starring Ranveer Singh, Bajirao Mastani tells the story of one of the least known parts of Indian history – that of the Maratha and Peshwa princes and the battles between the Mughals to create the princely states, and the love story of Bajirao, The Warrior.