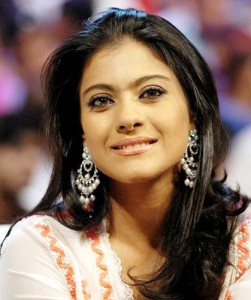 It's perhaps the only million-dollar question that gets asked the most often in B'Town and to only one person. The person being the one and only Kajol and the question being "When do you return to the big screen?"
However never have we come across an actress more content with her decisions. With no regrets of leaving her career at a high point, the mother of two is enjoying every moment of this phase in her life. But then again, wouldn't you if you'd been figuring out the ins and outs of the film industry since the age of 18!
Ask her what will get her out of the house and in front of the camera again and she replies quickly, "It has to be something worth me stepping out of my comfort zone for. Something I can sink my teeth into. At the moment I think I'd like something in the funny space as I am tired of crying. Having said that a fabulous script is all it'll take for me to return to work."
For now she feels nothing short of a superhero after a day at home with her two kids. She's even having fun with fashion these days and says that not working day in and day out has given her a chance to become more fashion conscious (something the fashion columns will commend her all too strongly on!).
Well, she may not have given us the answer we wanted however it's always a delight to hear Kajol speak even if it's in her time out periods. Here's hoping that 'it' script is just around the corner that'll entice her to multitask with her mommy duties and return to the silver screen!