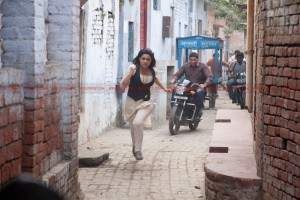 We all know about actresses getting into shape and train for action films but, we haven't heard about actresses train to do their own stunts that much.
Well folks, here it officially is, Parineeti Chopra has taken up the test to do stunts in her upcoming film, Ishaqzaade. By herself instead of using a stunt double. The actress opposed the idea of a stunt double when the topic was raised and was persistent on doing the stunts herself. She's even been training consistently for one and a half months by climbing up pipeline and making sure she gets it right.
Doing your own stunts might in fact become the new thing among actresses but, time will tell.