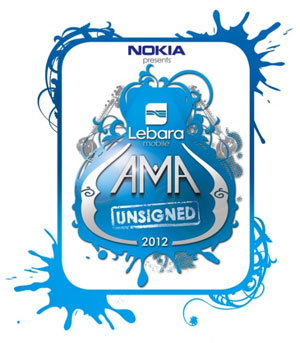 The Lebara Mobile Asian Music Awards (UK AMA) is proud to announce Nokia as a sponsor of the show's landmark 10th anniversary event at Wembley Arena on 25th October 2012. Nokia is the presenting sponsor for the UK AMA's 'Unsigned' Competition, a talent search launched last month with the aim of finding the next breakthrough artist from the international South Asian community.
The 'Nokia Unsigned' winner will be given the opportunity to perform at this special event, in front of a capacity crowd at Wembley Arena. In addition, the 'Unsigned' winner will win a much coveted production deal with a leading UK record label, allowing the new talent to record music professionally with some of the country's hottest producers.
John Nichols, Head of Marketing, Nokia UK commented: "We are delighted to support the search for a new South Asian music star with the Nokia Unsigned Award. It's an exciting and life-changing opportunity for the winner."
Abs Shaid, Founder and CEO, Lebara Mobile Asian Music Awards said: "I am proud that a global brand such as Nokia has partnered with UK AMA this year. It is a testament to the event and the Asian music industry that we have come this far in the last 10 years. We are excited to work with both Lebara Mobile and Nokia in making this year's event a spectacular celebration. 'Nokia Unsigned' is a new and exciting element to the show and one which we hope will identify and showcase some of the stars of the future."
Nokia Unsigned is now live and entries can be made at www.theukama.com/nokiaunsigned. Terms and conditions apply and can be accessed via the website. The competition closes to entries on 20th August 2012, with the winner announced in early September at the show's Nomination Party.
The Lebara Mobile Asian Music Awards will be held on 25th October at Wembley Arena. Tickets are on sale now at www.ticketmaster.co.uk. Fans can continue to nominate their favourite artists until 20th August via the voting page at www.theukama.com