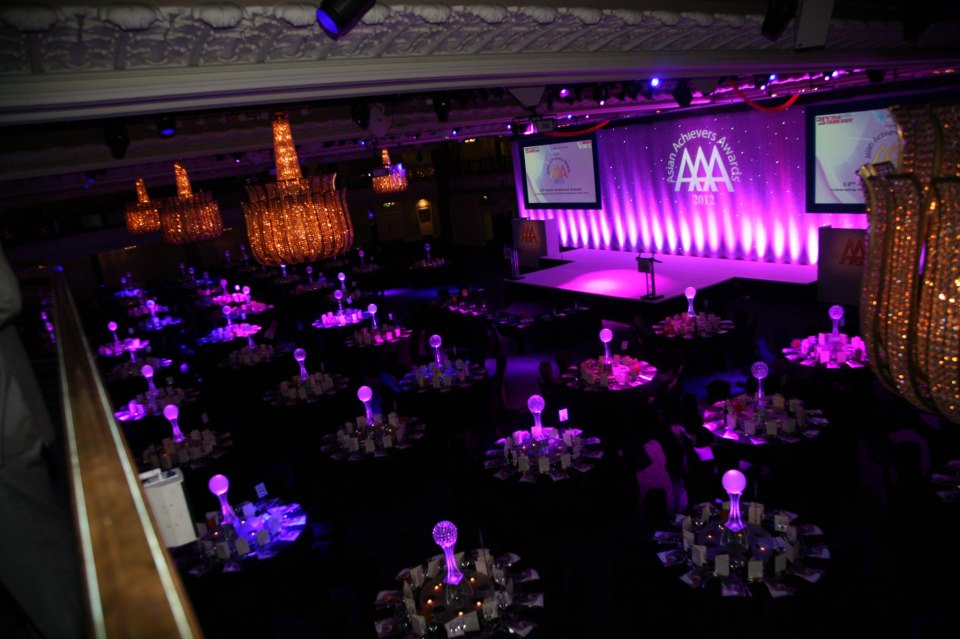 Nominations are now open for the public to nominate inspiring members of their communities for the esteemed Asian Achievers Awards 2013. Taking place on 6th September at Grosvenor House Hotel, the Asian Achievers Awards will recognise the outstanding work of individuals from across all businesses and professions and acknowledge the accomplishments of the finest of the UK's Asian community.
Hosted by Asian Business Publications Ltd (ABPL), publishers of respected newspapers, Asian Voice and Gujarat Samachar, the event is now into its 13th year and continues to build momentum and stature. The ceremony will welcome a high profile guest list of dignitaries, cross party politicians, celebrities and high achievers from the Asian community.
The Asian Achievers Awards salute individuals who are singularly responsible for bringing the Asian community to the centre stage of British life, and celebrate the exceptional and exemplary achievements of community members that are truly inspirational. The coveted Awards were first envisioned as a standard of excellence that would create role models and encourage younger generations to follow in their footsteps.
An independent panel of judges will select a shortlist and then the winner in each category, from all nominations received from the public. Not only subscribers and readers of Asian Voice and Gujarat Samachar but also the wider community is invited to nominate across the various categories. Each year, Asian Achievers Awards receive a record number of nominations and the calibre of candidates continues to go from strength to strength.
Asian Achievers Award categories comprise: Sports Personality of the Year; Business Person of the Year; Professional of the Year; Achievement in Community Service; Achievement in Media, Arts and Culture; Award for Entertainment; Woman of the Year; Young Entrepreneur of the Year; Uniformed and Civil Services; International Personality of the Year; and Lifetime Achievement Award.
Comments Mr. CB Patel, Chairman, Editor, Publisher ABPL Group, "Asian Achievers Awards is much more than any normal awards. It is unique, it is all-inclusive and it is innovative.
Unique because we receive nominations from our subscribers, readers and member of the public. Fair because an independent panel of judges select the winners from the nominations received.
Innovative because first, we give 'unsung heroes' from the community an opportunity to be appreciated for their actual talents. Second, we select an exclusive theme for every year's ceremony. This year it is celebrating the 'Power and Contributions of Women.' Third, we raise funds for a sponsored charity – that promotes the right values and helps the underprivileged to get a better opportunity or footing. It is our way of doing something meaningful for the greater community. AAA has helped to raise millions of pounds for sponsored charities over the last 12 years."
Nominations can be registered via Asian Voice and Gujarat Samachar newspapers, as well as online at: www.asianachieversawards.com
Deadline for nominations: 12th July 2013