Coming up in October is Karan Johar's new film Student of the Year, which launches three newcomers onto the world cinema: Sidharth Malhotra, Alia Bhatt and Varun Dhawan. In the last couple of days Dharma has been giving us some sneak peeks into the film and we have been teased by the poster of the three, met cutie Siddharth and the lovely Alia. Now meet handsome Varun Dhawan in his poster!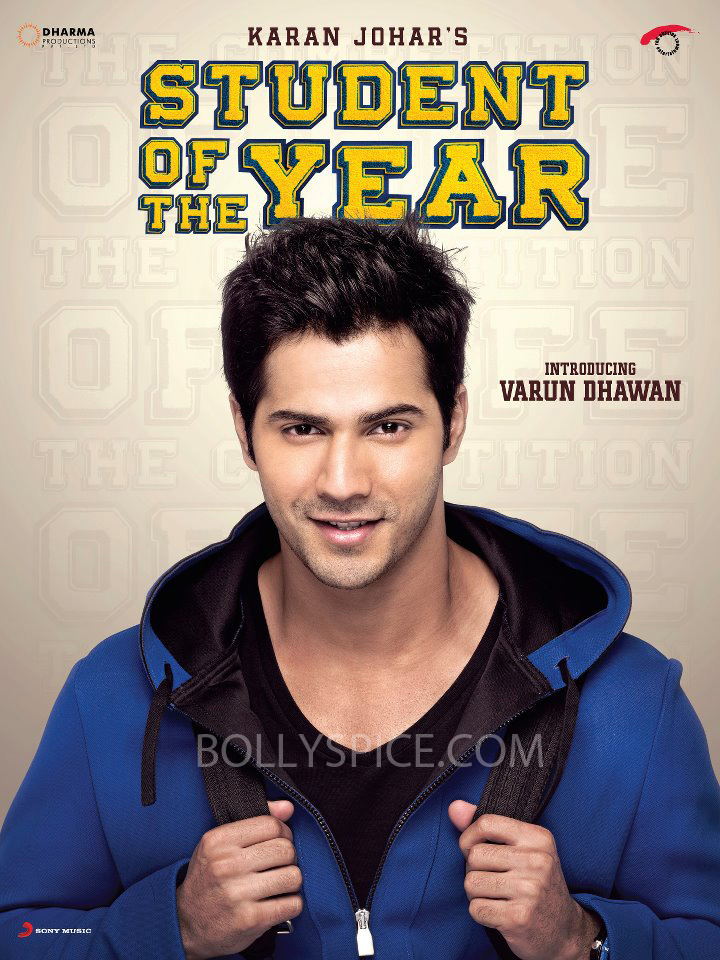 .
We also have a little insight into their characters:
Varun: "Contenders beware… He knows the rules of the game better than anyone."
Alia: "She will give a tough competition to the boys!"
Siddharth: "He will charm everyone with his performance!"
Intriguing! We can finally get our first look and know more soon, because the first trailer for Student of the Year releases on August 2nd! We will have it for you as soon as we get our hands on it so stay tuned!