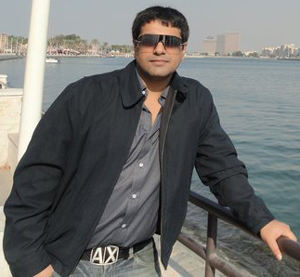 Numerology is in full swing in Bollywood. Everyone wants to make it big and so many use the benefits of the science of numbers to help them on their way. Numerology is a science of studying numbers. Every letter is given a number and by summing the numbers of any name a total is derived. Numerological calculations explain whether the vibrations of the number total derived from the name are good or bad. Noted Numerologist Niraj Mancchanda gives us the scoop on two newcomers who have consulted with him to make sure their paths in Bollywood lead to success.
Tamannaah and Hrehan Malliek are two newcomers who are making their debuts on the silver screen with Himmatwala opposite Ajay Devgan and Ishkq In Paris opposite Preity Zinta respectively. Numerologist and Metaphysics practitioner Niraj Mancchanda, who has added an extra 'a' and 'h' in the name of Tamannaah and changed the actors name of Gaurrav Chanana to Hrehan Malliek says, "I have got their name in sync with their date of birth. Tamannaah now comes to 27 and Hrhehan Malliek to 42, both very strong ones. I wish both attain huge success."
Niraj has also recently worked on the name of Govinda's daughter now she spells as Narm'm'ada'a' Ahuja and he says "She will make it big".
To find out more check out Niraj Mancchanda .