Nagesh Kukunoor and Anurag Kashyap aren't showing their films for the first time at the New York Indian Film Festival. But many young filmmakers are. Take a look at the opening night gala of the fourteenth edition of the festival as it kickstarts the weeklong celebration of the best of art house cinema from India. It opened on Monday, May 5 with the screening of Kashyap's hard-hitting new film Ugly. Shelly Walia brings you the latest news and interviews from the red carpet at New York's Skirball Center for the Performing Arts.
Festival director Aseem Chhabra smiles, but shies away from looking into the camera. Earlier in the day, he tweeted, "Are you guys ready for the… six-day movie tamasha?"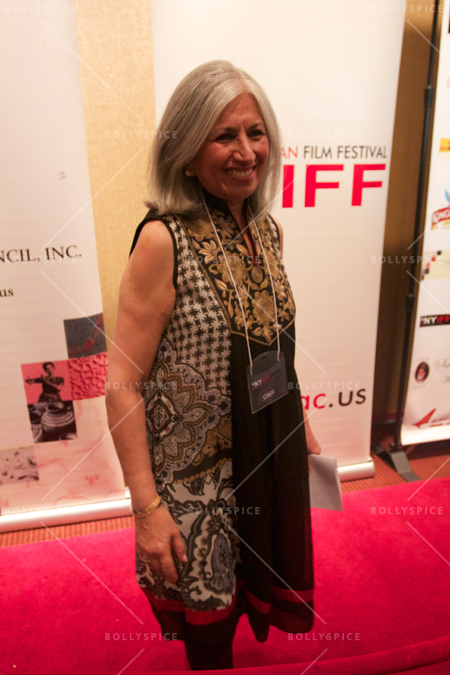 Aroon Shivdasani, executive director of Indo-American Arts Council, said the festival is an opportunity to screen films that tell a story about, say, real India. "Those films deserve to be watched. Bollywood is fantastic, but that's not real…that's not what life is about," she said.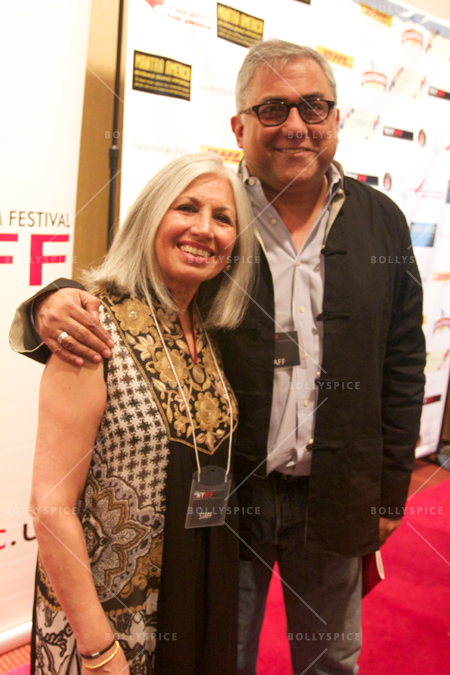 Aseem Chhabra (right) and Aroon Shivdasani pose for the cameras one last time before heading inside for the New York premiere screening of Anurag Kashyap's Ugly.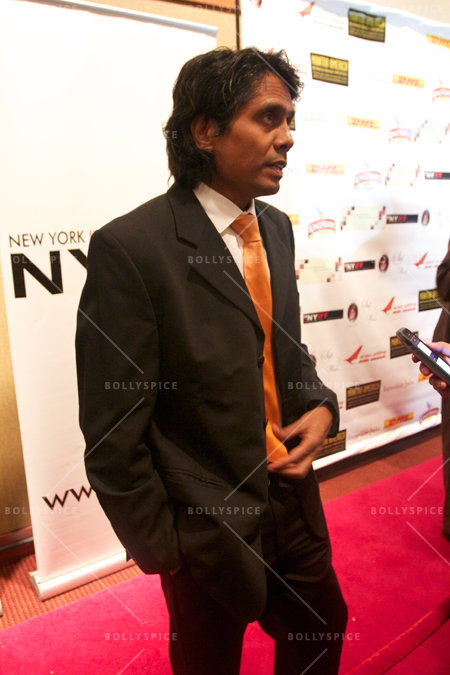 Veteran filmmaker Nagesh Kukunoor said his message to all young filmmakers at the festival is, "Do your own thing. And don't live by rules. At the very least, you will have the satisfaction of following your inner voice."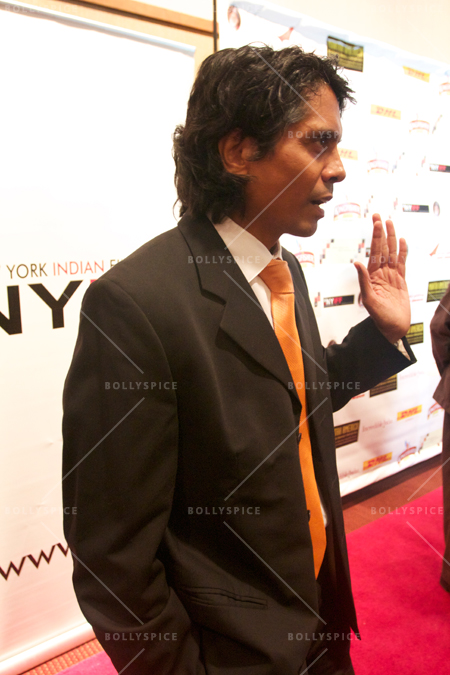 Nagesh Kukunoor said, "Film festivals are rare opportunities for a filmmaker to interact one-on-one with the audience because mostly, we get the feedback from someone having written about the film."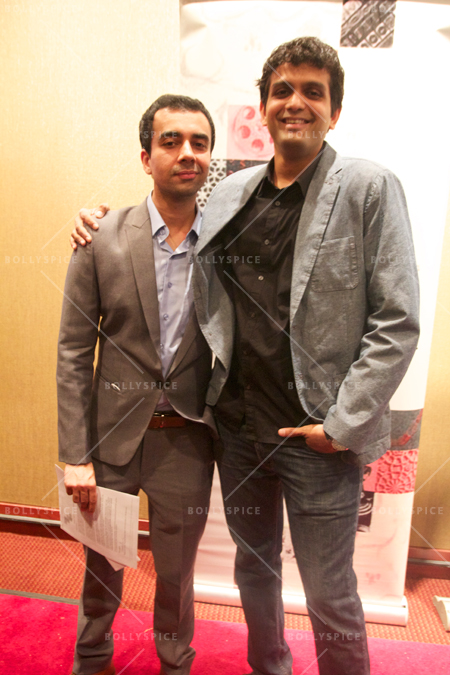 Actor Naveen Kasturia (left) of Sulemani Keeda and director Amit Masurkar make their debut appearance at the NYIFF red carpet. Kasturia said with Shahid, an indie film, getting a big release last year, his team is hopeful of emulating its success. So far, the budding artists have received positive response from producers.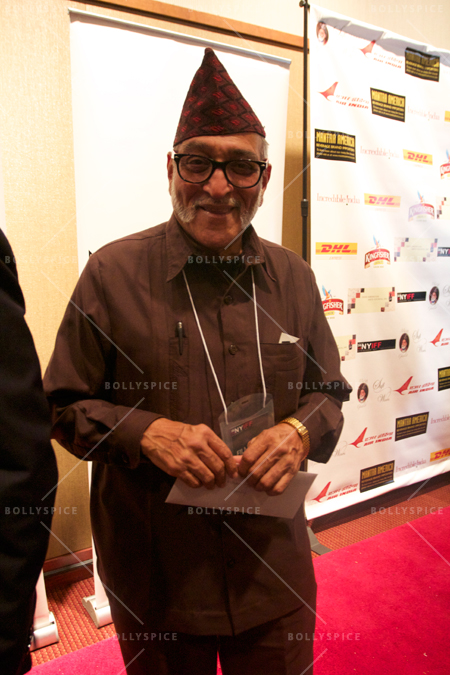 Veteran actor Dr. Mohan Agashe's Marathi film Astu will be screened at the festival. "Should I remove my glasses for the photo or keep wearing them?" he asked cheerfully.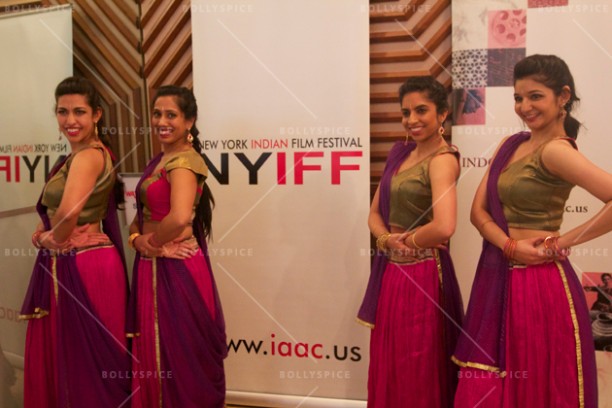 No event from India is complete without Bollywood. Cheerful dancers pose on the opening night of the festival.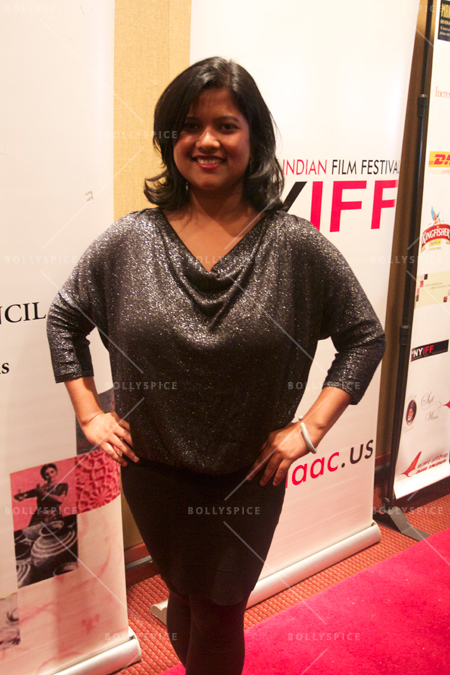 Director Arpita Kumar of short narrative film, My Dear Americans, smiles brightly at the camera. Before she headed inside for the screening of Ugly, she said, "I want a selfie with Anurag Kashyap!"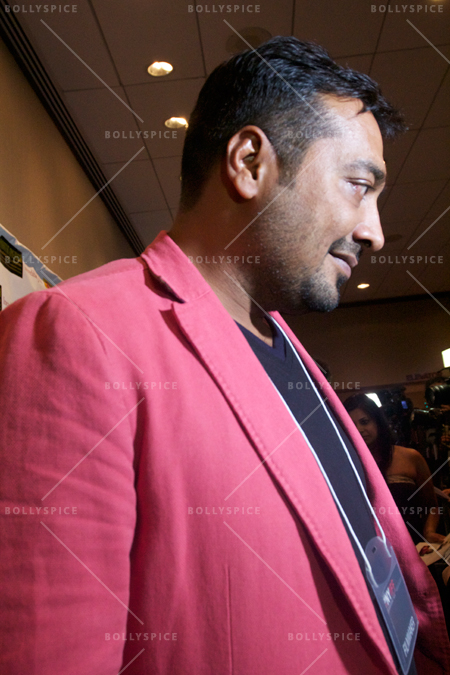 Anurag Kashyap interacts with journalists and fans on the red carpet.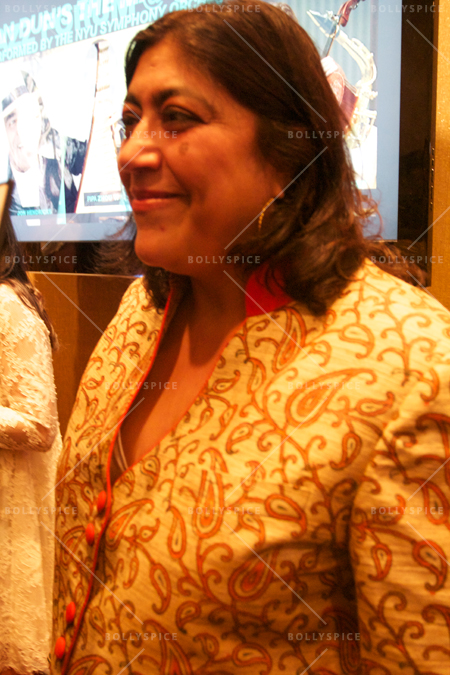 British filmmaker Gurinder Chhadha made a short appearance on the red carpet. The festival is celebrating the twentieth anniversary of director's debut film, Bhaji on the Beach.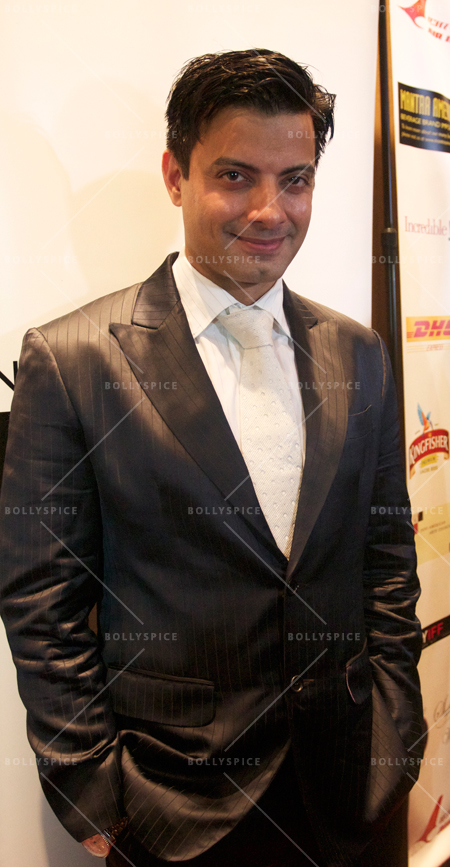 Rahul Bhatt, who made a comeback to acting for Anurag Kashyap's Ugly, said, "It is a great time to be an actor in India. Our country is young; it is changing and the change is for better."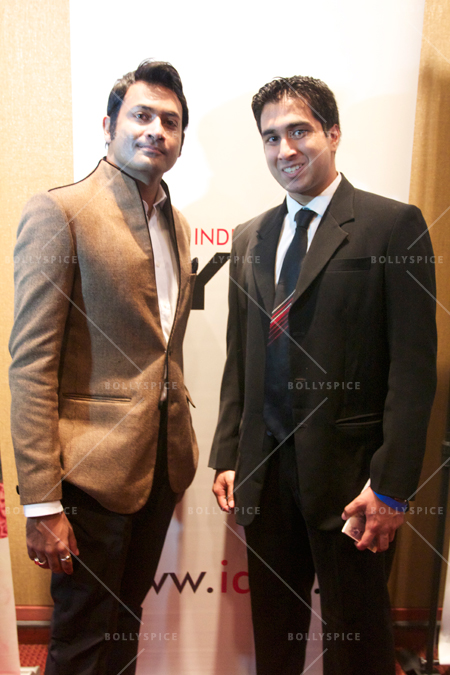 Actor Anmol Gupta (right) and director Samrat Chakrabarti of film Late, Late pose for the paparazzi.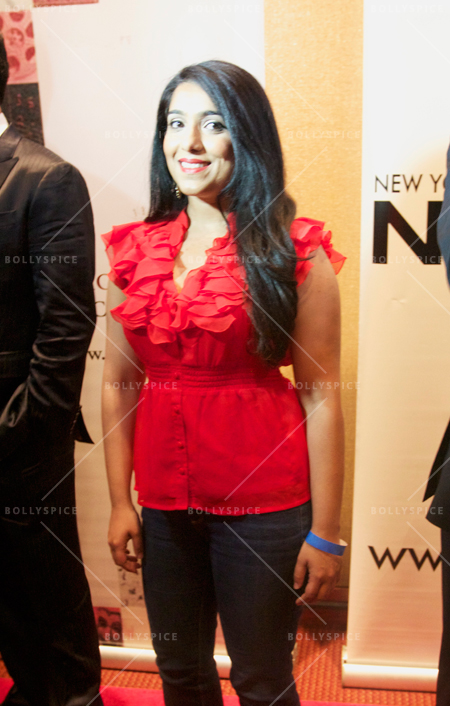 Actor Aizzah Fatima of short film Stuff said there is a lot of humor in life – even in some painful experiences like a break-up!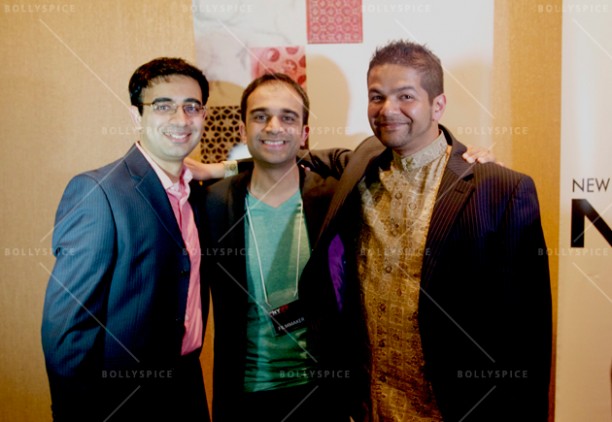 The Three Shades of Brown team: executive producer Pulkit Datta (left),  actor Omar Khan (center) and writer-director Shai Hussain. "The film takes South Asian stereotypes and turns them on their heads. It is not always pretty but it's definitely fun," Datta said about their film.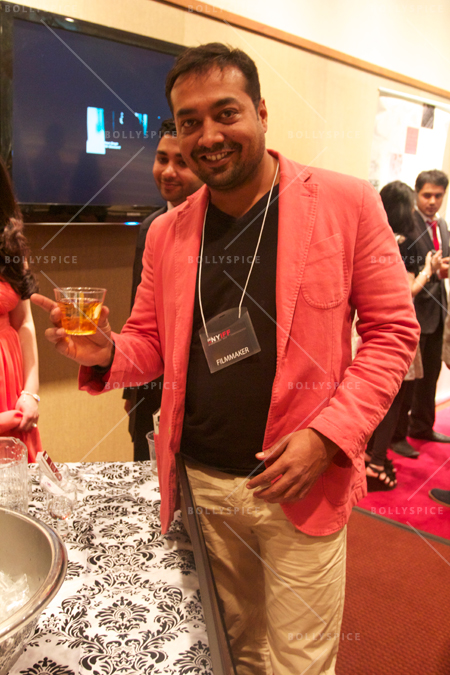 Anurag Kashyap looked relaxed in his semi-formal attire.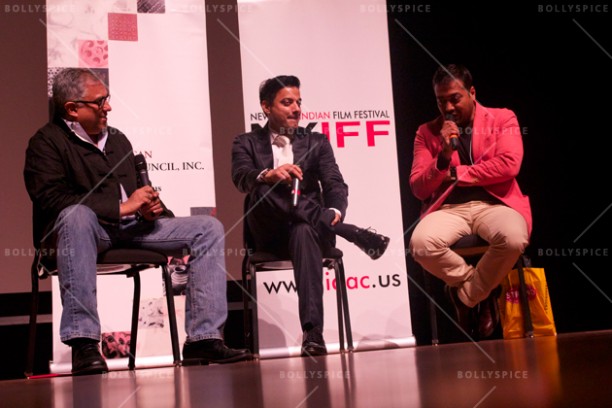 Aseem Chhabra (left), Rahul Bhatt (center) and Anurag Kashyap at the post-screening discussion on the opening night film, Ugly.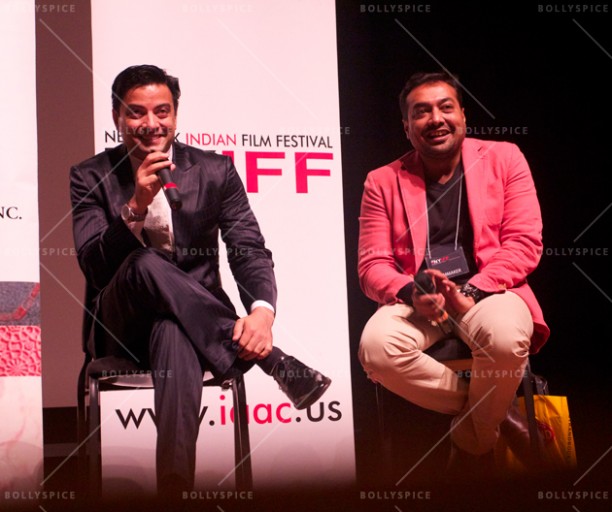 Rahul Bhatt (left) and Kashyap said the film was inspired by real-life events – of corruption, desperation and degradation.
Stay tuned to this space for additional updates from the festival!