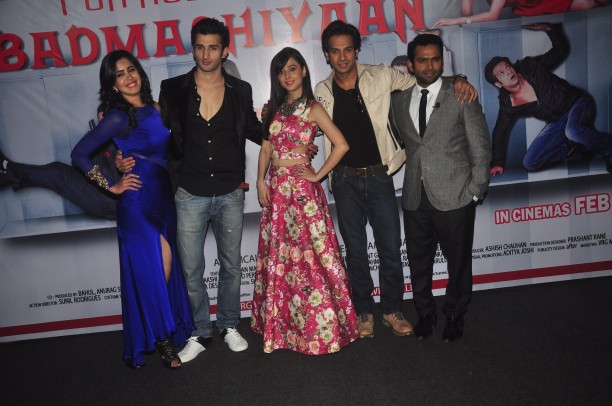 Set for a for 27th February release, Vijay Gutte's Badmashiyaan – Fun Never Ends, is directed by ace fashion photographer Amit Khanna and produced under the VRG Motion Pictures/After Studio stars Suzanna Mukherjee, Sharib Hashmi, Sidhant Gupta, Karan Mehra and Gunjan Malhotra. Recently there have been many stories in the news reporting that Badmashiyaan has, by a Delhi High Court, been restrained from distribution due to copyright infringement. However, according to an official statement from VRG Pictures, they have not received a notice or order from the court.
Advocate Rizwan Siddiquee, representing VRG Motion Pictures, states that "Despite MSM Motion Pictures and Kaleidoscope publicly claiming since 10th of February 2015, that they have obtained an Order from the Hon'ble Delhi High Court thereby restraining the distribution and exhibition of my client's film titled "Fun never ends – Badmashiyaan", yet the surprising part is that they have till date not communicated the said restraining Order to my Client, which was essentially required. My client represented by its Director Mr. Vijay Gutte is eagerly awaiting to receive the said ex-partie Order and is fully prepared to challenge and appeal against the same. My client, which is a part of a large business conglomerate and have offices and business operations throughout India and the World including Korea, Japan as well as other Asian Countries, is not at all hassled by any claims made by the MSM Motion Pictures and Kaleidoscope whether jointly or severally by them before the Hon'ble Delhi High Court, as the onus is totally on them (the Claimant) to prove the genuineness of its claims through corroborative pieces of evidence. My client is confident that truth shall eventually prevail once the said Order is challenged and the Copyright ownership of the said film in questioned before the Hon'ble Court."
Stay tuned, we will bring you more on this story.