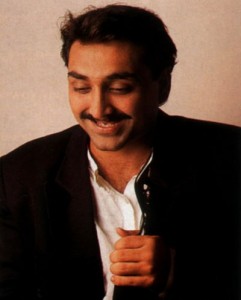 Seems the rumors and stories about Aditya Chopra's next film are false. Though the director does plan to go back behind the camera in the director's chair that is still very much in the early stages, in fact he does not even have a script yet. And sadly the rumor that Shah Rukh Khan would star in the project, well once again that seems to be untrue.
We have a statement from YRF:
"There are stories out in some sections of the media about Aditya Chopra's next directorial film with Shah Rukh Khan in the lead, with misleading titles attributed to this as well. All of this is completely untrue and inappropriate.
While Aditya Chopra will definitely direct a film soon, as of now he has not finalised what he is going to be making next and has not even started writing the script. Anything at this point in time would therefore be unfortunate and misleading conjecturing.
As and when he does finalise plans for his next venture, we will certainly be happy to make an announcement.
Till then we would sincerely request all concerned to please refrain from speculating on the cast, story and title."