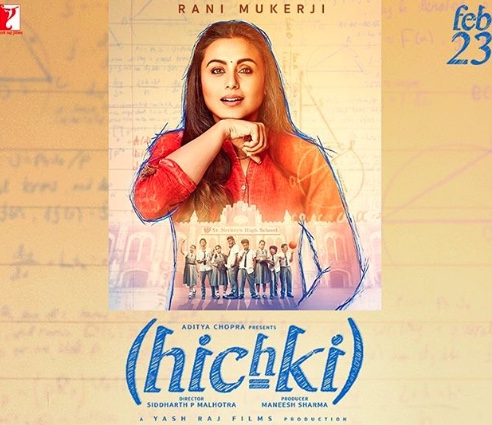 Director Siddharth P Malhotra has issued a statement categorically refuting Nishant Kaushik's claims that he creatively contributed to the script of Hichki.
Hichki is based on Brad Cohen's book Front of the Class, which tells the story of a teacher with Tourette's syndrome who inspires his students. The film stars Rani Mukerji and celebrates self-belief, resilience of human spirit and hope. The film is about turning disadvantages into opportunities and staring down at challenges and ultimately winning over them. The actress plays the role of Naina Mathur who has a nervous system disorder, Tourette Syndrome that forces an individual to make involuntary repetitive movements or sounds.
The statement reads, "I had acquired the rights to make Front of the Class as a Hindi motion picture in 2013. Nishant Kaushik's claims are baseless. He was contacted through Exceed Entertainment and I haven't even met him once. We were looking for writers who could come up with a take on the Front of the Class. We had approached several writers including Nishant. He was given a brief for the film and the story and slant he came up with, was not what we were looking for. So, we did not proceed with him and Exceed was informed about my decision immediately. This was, 2015. Several prominent writers like Amole Gupte, Abbas Tyrewala have worked on the story of Hichki and we have obtained NOC's from them and I thank each one of them for being the creative contributors of Hichki. We have credited all the writers who have worked in our film. So, it is ridiculous that we will not give credit to anyone in particular who has worked hard and contributed for Hichki."
Hichki is scheduled for release on February 23rd.