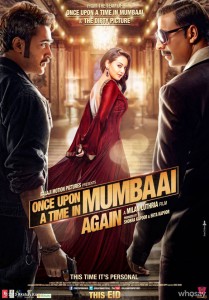 It seems fans will not have to choose this Eid which film they want to see. Originally both Chennai Express and Once Upon A Time in Mumbaai Again were scheduled to release on August 8th. However, now after a discussion between Mr Jeetendra and Shah Rukh Khan it was agreed that OUATIMA would move to the next weekend. We have the official statement explaining how it was all worked out to the satisfaction of all, especially fans.
Balaji Motion Pictures' romantic drama Once Upon A Time In Mumbaai Dobara will release on Thursday, 15th August, 2013 (Independence Day).
Shah Rukh Khan spoke to Mr. Jeetendra and a meeting was held between Mr. Jeetendra, UTV and Shah Rukh Khan to resolve the situation of both the movies releasing together, and find a win-win situation for all.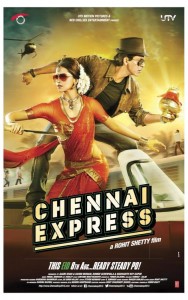 "Keeping in mind that both weekends (8th Aug and 15th Aug) are good times for film releases, Jeetendra sir being the senior most showed the path. He took the decision to move OUATIM Dobara to 15th August. This is extremely graceful of him. UTV, Rohit and I are very happy with the decision made and we thank Jeetu sir and Balaji for the same. This should pave the way for such mature and sensible amicable understandings whenever two films release on the same day in future too," says Shah Rukh Khan.
"My father and Shah Rukh spoke and have clearly worked out what is best for both the films. Both are big and keenly awaited and should not be made to eat into each other's business. I have huge respect for SRK and wish him the best," says Ekta Kapoor.