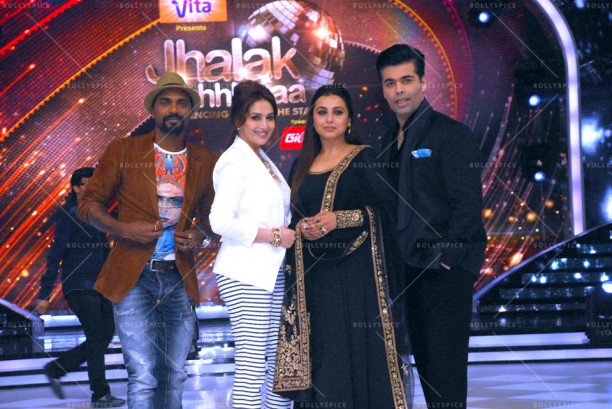 Recently Rani Mukerji made an apperance on Jhalak Dhikhla Jaa to promote her upcoming film Mardaani. Along with reports of her appereance, apparently there were also lots of rumors and false reports about the actress having a difficult time full of conjecture for the reason why. You can probably guess what they intimated. Her PR team has come out with a very strongly worded statement about the false stories.
Here is the official statement from her team: "We were astonished to know of false information doing the rounds on Ms Mukerji. She is suffering from a severe case of viral fever and with great difficulty she went ahead with her prior commitment to visit the sets of Jhalak Dikhla Jaa as part of promotions of Mardaani and completed all that was required of her on set. Her sheer professionalism is what made it possible for her to shoot. Request you to not resort to unnecessary conjecture."
Stay tuned we will have more pictures of the lovely actress from her appearance coming up next!