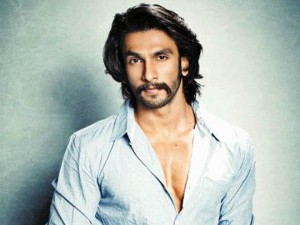 With a cast that includes Ranveer Singh, Priyanka Chopra, Anushka Sharma and Farhan Akhtar, Zoya Akhtar's next film is one to watch out for and is certainly on our list of films we can't wait to see!
Ranveer, who plays one of the leads of the film says, "I'm super excited to work with Zoya as I believe she's one of the most talented directors in the industry. Moreover it's a part that really pushes me as an actor and gives me a chance to showcase an aspect of my performance that will surprise my fans."
There have been rumors and stories stating that Ranveer signed an exclusivity contract but Ranveer's official spokesperson set the record straight about the Excel produced film in an official statement. "He plays the main lead in the film, however there is no exclusivity clause in the contract though he'll be shooting for over 75-80 days of the total 90 day schedule of the film."
His spokesperson also revealed that Ranveer will not only being working on the film, "After back to back hits the normally fussy Ranveer has also finally opened up to doing endorsements and has recently signed on several A-list brands. And the Excel team has been kind enough to work not only their but also his co-actors schedules around to help accommodate him as most brands want to shoot with him again for follow up campaigns in the big festive season."
Watch this space for more!