Akshay Kumar fans around the world were very intrigued when the actor seemed pretty excited and tweeted couple of days ago, 'Hello everyone, I have a surprise for you all, something I'm very excited to share, any guesses? You have time till 5 pm today before I reveal it, till then keep thinking :)'
As promised, Khiladi Kumar, revealed the surprise later in the day, which was the teaser of his forthcoming film, 'OMG! Oh My God.' OMG, Oh My God, which is directed by Umesh Shukla is a product of Akshay's new production house Grazing Goat Pictures in association with Viacom 18.
We hear that this unique promo is the first of its kind, introducing the idea of a concept driven teaser based on the main story of the film to establish the character of it's protagonist, Kanji bhai played by veteran actor, Paresh Rawal.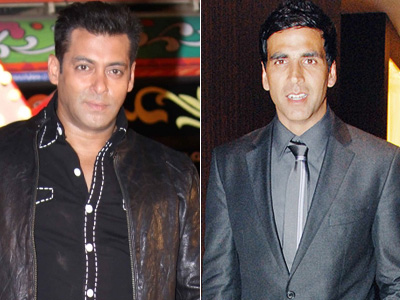 An interesting aspect in the teaser is that it has the voice over of Salman Khan which brings us back to the question of who plays God in the film, is it Akshay or Salman? In both cases, our reaction would be Oh My God!
We love the look of this promo and can't wait to see more! Check out the coolness!
httpvh://youtu.be/EEMOfoTEKHM