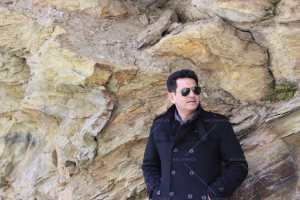 Filmmaker Omung Kumar, whose directorial debut Mary Kom won the National Award for Best Popular Film of 2013, has locked in his next project – Sarabjit. Omung says, "Yes, I will be directing and co-producing Sarabjit. Even though I have three scripts lined up, this will be my next film after Mary Kom." A biopic on Sarabjit Singh, the film is expected to roll in the first week of October.
Producer Zeishan Qadri confirms signing on Omung. "Omung is the perfect choice because Mary Kom was both a critically acclaimed film and a commercial success," shares Zeishan, adding that the film will go on floors in the first week of October with a start-to-finish 60-day schedule. "It will be shot in and around Punjab. We want to send it to Cannes and release it by the end of May 2016."
In the film, Sarabjit's story will be told through the eyes of his sister, Dalbir Kaur. After Sarabjit was convicted of terrorism and spying by the Pakistani court and sentenced to death in 1991, it was his sister Dalbir, who started a campaign for his release. Due to her efforts and that of the Indian government, Sarabjit's execution was indefinitely delayed, but he was attacked on April 26, 2013 in the Central Jail Lahore and on May 1, was declared brain dead. The following day, he was reported to have died at 12.45 am, and his body was flown back to India where a second autopsy revealed that his vital organs were missing and his skull was broken into two.
It was reported that Kangana Ranaut is in talks for the role of Dalbir Kaur, however the filmmakers insist that though they would love to work with her, they have not finalised any actor as yet.