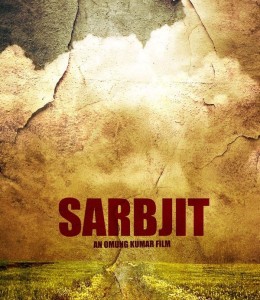 Omung Kumar's 'Sarbjit' started its third schedule in Punjab a few days ago.The biopic is mainly based on a resident of a village in Punjab, hence keeping the essence intact was on priority for the national award winning director. The film shoot has been getting alot of support from the locals and officials in Punjab, but what better than seeking the blessing of the holy Harmandir Sahib, Golden temple and that too on Basant Panchami.
The crew along with Aishwarya Rai Bachchan who plays the pivotal role of Dalbir, Sarbjit's sister, have been shooting in and around various locations in Amritsar. One of the important location was the divine Golden temple. Considering that it was the occasion of Basant Panchami, the temple had a lot of footfalls to seek blessings, but besides that the they managed to shoot amidst so much crowd thanks to the support of the Police and the Temple officials.
"We are really thankful to the officials of the Golden Temple to have allowed us to shoot inside the beautiful shrine. The way they guided us smoothly through various locations to shoot inside on such a busy day was impeccable and I am truly grateful. We got the shots that we desired and wrapped up the shoot by 5:30pm." Said the director Omung Kumar.
Producer: Vashu Bhagnani, Bhushan Kumar, Sandeep Singh and Omung Kumar, Creative director: Sandeep Singh, DOP: Kiran Deohans, Screenplay: Utkarshini Vashishtha and Rajesh Beri, Dialogue: Utkarshini Vashishtha , Production Designer: Vanita Omung Kumar, Editor: Rajesh G Pandey, Costume: Shaahid Amir and Neetu Singh, Music: Shail-Pritesh, Lyrics: Turaz and Sandeep Singh, Sound: Kunal Parikshit, Choreographer: Vishnu Deva, Casting Director: Shruti and Parag, Action Director: Pradyumna kumar swain. (PK), Publicist: Archana Sadanand (Imagesmiths)