Starring Vivek Anand Oberoi, PM Narendra Modi, directed by Omung Kumar has begun it's first filming schedule. The team did extensive research work to prepare to bring this story to life. The journey commences from Ahmedabad today and will be shot in the various locations of Gujarat.
At the lauch of the poster the actor said about playing this real life character, "To bring his persona and his inspirational qualities on the screen is an incredible challenge. I am extremely fortunate. Today, I am feeling like I felt 16 years ago, during 'Company' days. I am feeling the same kind of excitement and hunger because this is the role of a lifetime for any actor. I truly believe at the end of the journey, I pray I become a better actor and a better human being." Adding, "I want all your blessings that we can complete this incredible journey."
While, director Omung Kumar said, "I hope I will do full justice to the film. We are very excited but nervous too."
Check out this endearing picture of the producer Sandip Ssingh along with the director Omung Kumar and actor Vivek Anand Oberoi posing with the clapboard from the sets of the film.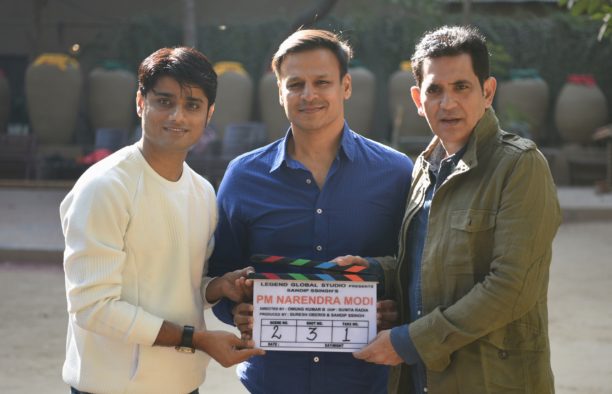 We also have the mindblowing poster of the film!