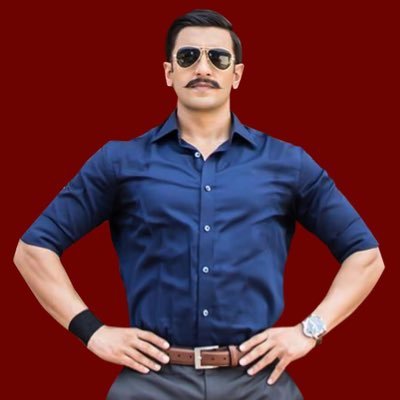 Are you ready for Ranveer Singh to close out the 2018 Bollywood film season in a new role in a full on action/comedy avatar? The actor, playing Sangram Bhalero, is storming into theaters in Rohit Shetty's Simmba on December 28th!
The film also features Ajay Devgn as Singham, and this story is an offshoot of that character and movie. As Shetty has said, "We thought 'Let's merge two universes', which hasn't happened in India. While 'Singham' is an honest cop, this boy is growing up to become a dishonest cop. So within the universe you have a conflict of good and bad."
Simmba is an orphan from Shivgadh. Yes, where the beloved Singham (Ajay Devgn) was born and raised. Contrary to the philosophies of Singham, Simmba believes that a corrupt officer's life is ideal and he becomes one. However as in all good stories there is a twist in the tale and this transforms Simmba and forces him to choose the path of good!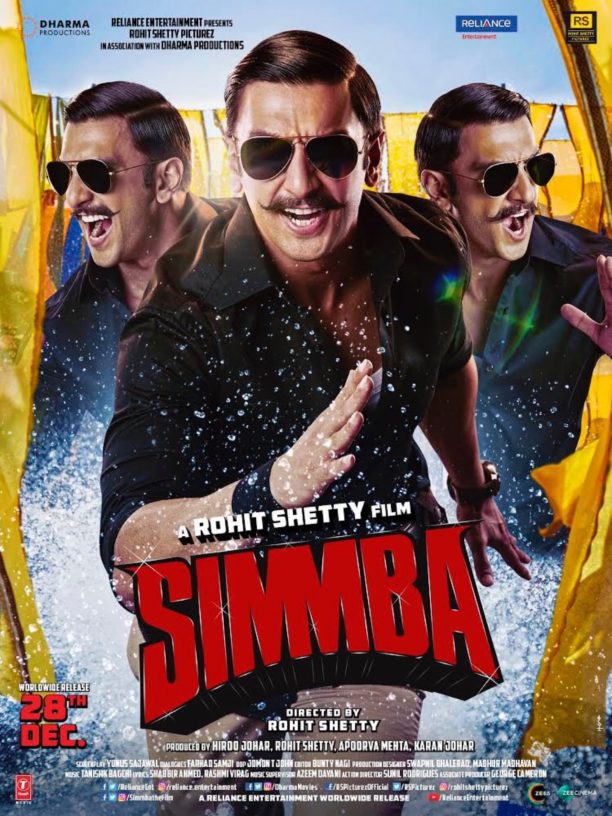 About being a part of the film Ranveer said earlier, "Nobody projects heroes quite like Rohit Shetty. That's why every leading man wants to be in a Rohit Shetty film because you know the way he is going to present you, nobody else can. It's been a huge honour and privilege for me to be his leading man.
"I have been a huge fan of Rohit saab for a long time. He is one of the greatest commercial filmmakers. I have been a huge fan of Singham franchise. Working with him and Karan [Johar] on Simmba has been a dream come true."
About his character and role he has said, "It's a layered character, it's very different. You'll have to see the film to know this. He's very lovable, sensitive, very respectful of women."
He also has revealed he has tried to really encompass and be his best in this character, "I've brought, or have endeavoured and attempted to – bring something new to this performance in this genre. It fits a cinematic language of the film but it's not superficial. What I've done is given it a very honest emotionality and that is something that I think – I hope – people will recognise that."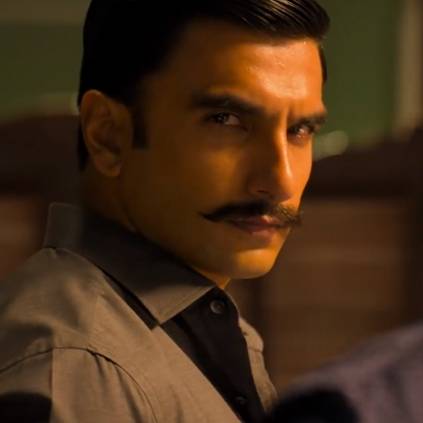 About Ranveer, director Shetty has said, "This is the first time we will see Ranveer playing a policeman in an action film. There are certain colourful elements in the character of Simmba that Ranveer also has. There is a lot of energy in the character, as in him."
The actor agrees, "They've given me a very lovable character, sort of like the lovable rogue that has long existed in classical literature. Fortunately, I've got some traits as a person that fit well."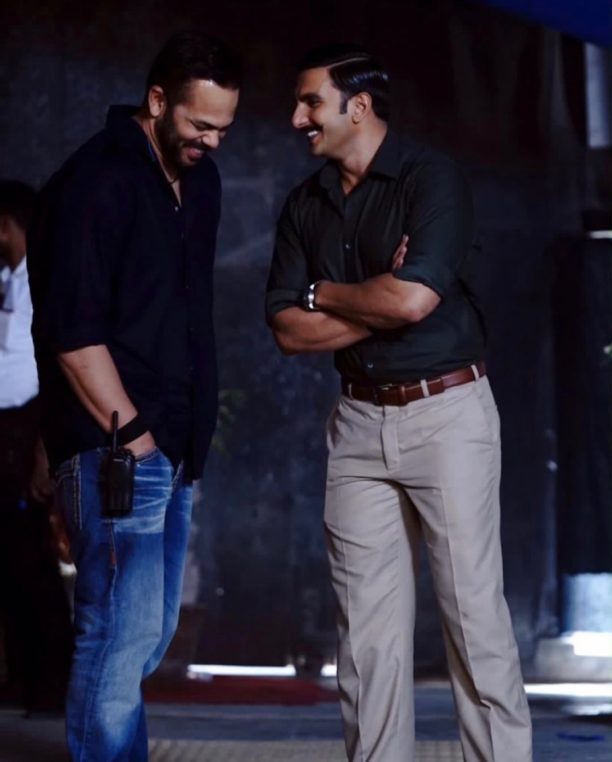 There could be no other higher compliment that the director saying, "I couldn't have imagined making Simmba if not for Ranveer Singh, because he is the only actor who has the strength to pull out such a character. So I really had to change my writing if Ranveer would have said 'no' to my film."
Simmba, which also stars Sonu Sood and newcomer Sara Ali Khan, hits the big screen on December 28th!