2013 has been a stellar year for soundtracks, with constant innovation and the odd chartbuster that eventually tops your most played list on your iPod. There was a lot of fabulous collaborations like Vishal Bharadwaj and South-African band Umoja for Matru Ki Bijli Ka Mandola or the full on Southie beats for Chennai Express. There was a lot of regional flavour and experimentation with music directors like A.R. Rahman and Amit Trivedi looking to the sounds of Banaras and Gujarat for their fantastic albums. Whoever says there's a dearth of good soundtracks, then look no further than our list of top albums of the year!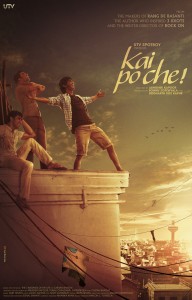 10. Kai Po Che
Amit Trivedi appears twice on our list, because he proved that quality trumps quality with his three-song album that perfectly conjured up that Gujurati flavour with his consistently inventive stamp. Who could have thought that bagpipes would go seamlessly well with shehnaii for a garbha song like 'Shubhaarambh'? Kai Po Che  was teasingly short, but in spite of this, it's a great album because it showcased Trivedi versatility and growth as a music director.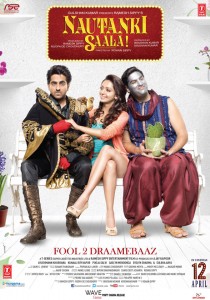 9. Nautanki Saala 
This album featured music by Mickey McCleary, Falak Shabir, Rashid Khan, Ayushmann and Rochak Kohli. Sippy worked closely with McCleary to achieve that confluence of music to match the material to create a sunny and fun album. The result of all this collaboration is one of the most joyous and cheery albums that is consistently layered and addictive. Ayushmann Khurrana polished his singing chops with the lovely 'Saadi Galli Aaja' and jaunty 'Tu Hi Tu'. McCleary and his conspirators created a melodious and versatile suite of tracks that matched the theatrical love story!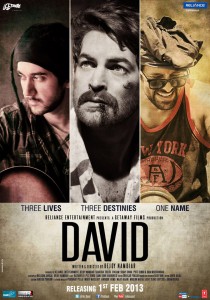 8. David
This innovative album utilized eight music directors and bands to contribute to the eclectic vision of Bejoy Nambiar's David. The film was divided into sections following a Goan fisherman, a 1970s gangster, and a punky layabout all named David. It features an astonishing 15 tracks that are all original and audaciously inventive in its punk-rock/Goan folk/rock sounds. Nambiar's previous film Shaitan used brilliant electronica and new singers, it's no different with David recruiting punk bands like Three Kills and Modern Mafia to bring the gritty rock to the table.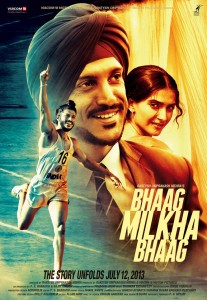 7. Bhaag Milkha Bhaag 
This spectacular album by Shankar, Ehsaan, and Loy was a fitting return after a break since Zindagi Na Milegi Dobara in 2011. This was certainly an interesting album that combined the Punjabi folk sounds in 'Bhaag Milkha Bhaag' with Arif Lohar's rustic and throaty vocals, to the hard rock of 'Zinda' with his potent guitar riffs. The album also showcased Shankar's son, Siddharth who proved to be just as skilled and gritty with the rock tracks. The ballads like 'O Rangrez' and 'Mera Yaar' were also markedly different in using Javed Bashir's gritty and blunt vocals. It was definitely an album that matched the adrenaline and pathos of its lead sports hero.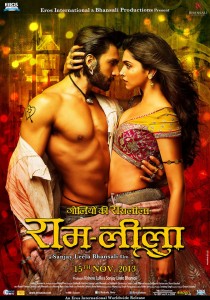 6. Goliyon Ki Raasleela Ram-Leela 
Sanjay Leela Bhansali donned many hats for his sexy Romeo and Juliet film, including music director. Plus, what a brilliant job he does in invoking the sounds of Gujarat with the dandiya, Navrati, and Holi numbers that were stunningly shot onscreen.  Much like the director's penchant for operatic drama and intensity, the songs like 'Ang Laga De', 'Lahu Munh Lag Gaya' and 'Nagada Sang Dhol' were suitably loud, powerful, and swooningly sexy. Bhansali also proved he could create the instant hits with the fun 'Ishqyaun Dhishqyaun' and the addictive 'Tattad Tattad' where you couldn't help but smirk at the dance moves but hum along!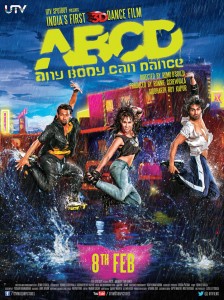 5. ABCD – Any Body Can Dance
2013 definitely came in with a bang with this rollicking soundtrack for India's first dance movie. As expected, Sachin and Jigar ably delivered one of the most versatile and electric suite of songs to match it's talented troupe of dancers. There was a dubstep devotional with 'Sadda Galli Vich Tu' and a killer hip-hop ballad in 'Bezubaan' which were some of the highlights from the packed album. Its packed with a complete array of different influences like dubstep/hip-hop/punk-rock to create brilliant numbers that complement the film's core theme. Truly, it made anybody dancing with a track for everyone to enjoy!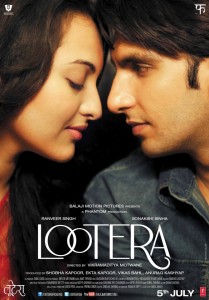 4. Lootera
Amit Trivedi might just be this year's MVP with his four soundtracks for Kai Po Che, Ghanchakkar, Bombay Talkies, and his most gorgeous album to date, Lootera. This album was a complete stunner with its classic melodies with the two antras-mukhra structure and eloquent lyrics by Amitabh Bhattacharya. Much of the songs wouldn't seem out of place in an old Dev Anand film, with the sweet 'Saawar Loon' sung wonderfully by Monali Thakur. The songs are beautifully arranged and are a fitting tribute to RD Burman, with the jaunty 'Monta Re' and the evocative 'Manmarziyan'. This is definitely one album we'll be coming to in future years!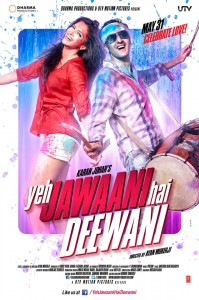 3. Yeh Jawaani Hai Deewani
You must have been living under a rock if you didn't immediately have "Aaya dilliwali girlfriend chhod chhad ke" at the tip of your tongue. The summer hit was Pritam's finest album since it was a consistent entertainer with the packaging and neat sounds. The album had its chartbusters with 'Balam Pichkari' and 'Badtameez Dil', both exuberant and wicked party tracks. However, there was more to relish with the two 'Kabira' versions and the joyous 'Illahi' with its kids chorus, which nicely conveyed Bunny's happiness in being Paris and living out his dreams.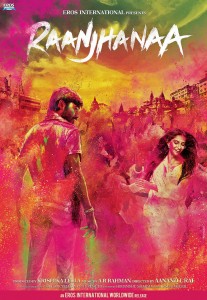 2. Raanjhanaa
In very close second is A.R Rahman's exceptional album, Raanjhanaa is lovingly crafted and conjures up the Banarsi spirit. The album is just as vibrant as its characters with 'Raanjhanaa Hua Mein Tera' and 'Tum Tak' in Kundan's overpowering and unwavering love for Zoya. The lyrics by Irshad Kamil were suitably elegant and worked in driving the many stages of love that these characters went through. Rahman created a diverse array of songs from the dreamy 'Nazar Laaye' to the electrifying qawali 'Piya Milenge' which amounted to a versatile and gorgeous album that reflected its characters and their swaying emotions.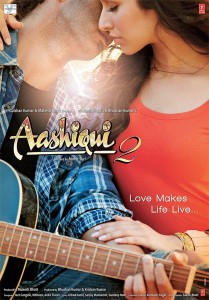 1. Aashiqui 2
Much like it's predecessor, Aashiqui 2 took the music world and box office by surprise with its brilliant soundtrack and touching love story at the centre. Music had to be the selling factor of Aashiqui 2, since it concerned a self-destructive rockstar and his love, an upcoming singer. The music was perfectly integrated with the storyline, where Arijit Singh's lovely vocals worked in sync with Aditya Roy Kapur's anguished performance. The music directors Mithoon, Jeet Ganguly, and Ankit Tiwari crafted a rich and addictive suite of songs that convey Rahul's soulful rock sound, and Aarohi's softer ballads to draw a nice contrast between their diverging tastes. Of course, the eternal favourites 'Tum Hi Ho' and 'Sun Raha Hai' are the key songs that have lived on past the release of the film. But the darker ones like 'Bhula Dena' beautifully evoke so much of the angst and sadness within the film. It's hard to choose a favourite, since all the songs come together as an accomplished, and supremely enjoyable whole.