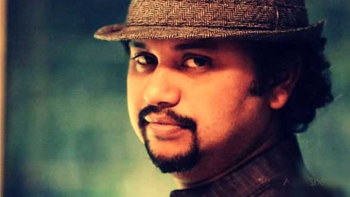 Today sees the release of Soumik Sen's Gulaab Gang. The first time director brought together a dream team for the highly anticipated film that includes Anubhav Sinha in his producer avatar and then two of India's finest actresses to play the lead roles. In a radical and cool concept, Gulaab Gang takes the classic hero vs villain and turns it on its head, featuring Madhuri Dixit-Nene as good and Juhi Chawla as evil in a film all about female empowerment.
Synopsis:
Somewhere in the heartland, an ashram of sorts has been set up by 'Rajjo' (Madhuri Dixit), where women armed with axes and sickles and dressed in pink mete out evil and seek out justice for one and all, while making hand-ground spices, hand-woven baskets and sarees. But when the party she was campaigning for reveals its true colours, Rajjo knows she has a whole new battle ahead of her, dual-headed by a corrupt force of evil in the guise of 'Sumitra Devi' (Juhi Chawla). Sumitra Devi is an institution whose money, bullet and connection-driven juggernaut of politics is a threat Rajjo hasn't encountered before. Realising the devil incarnate is soon enough going to swamp, sabotage, silence and encompass the work she has been striving for all these years and draw her into a deadlier web of buyout, Rajjo is forced into battle with this new, unseen evil…at the ballot box. With something she has lived to learn all these years – the strength of soul, song and stick – this season the color of justice will be pink.
I was lucky enough to chat with director Soumik Sen this past Sunday, right before the release of the film, and we had a fascinating conversation about Madhuri as the heroine, Juhi as the villain, the strength of pink and so much more. Check it out.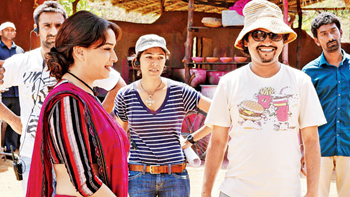 What was it about this story that you wanted to make it into a film?
I actually wanted to make a very traditional Western. Honestly, being a screen writer, when you try to become a director and you are an outsider and you don't know anybody from the industry, Bollywood is a pretty closed industry. All you have going for you is an idea, a concept that nobody has seen before. At the same time, when you have such a radical concept there are difficulties which get in the way. You need a certain kind of bank-rolling and that necessitates some kind of movie star to green light your film. Then when you try and sell a novel concept with a star, in order to make commercial films you have to, if I may use the word, broad-base it and make the story very palatable and accessible for all without over intellectualizing it. So I took a Western format of good versus evil: the good guy and his bunch of merry men like Robin Hood up against the bad guy, which could be the king who is all about power.
Now in an Indian context or even in Hollywood this story has been seen before, but you have not seen it in a world, which is real it is not a fantasy, where these roles are essayed primarily by women. And in a very rural Indian world where poverty is a big issue and power is essentially all about appropriating land mass as well as people get into politics for their own private personal gains as well and so politicians sometime becomes the villain. So in this context for the film, you have a hero and villain and I thought if you just flip the gender equation and make the hero and villain women in a real environment it will be great. While you have done that of course you try and create a world where, unlike patriarchal society in India or in the subcontinent where women don't have much of a say, you create a Utopian kind of environment where the leading protagonists are women and women in power. There are men in the film but they happen to be sideliners: there is an Uncle, there is a brother. That is the kind of world I tried to create and make it look very, very believable so that beyond a point of time the audience should be invested in the story rather than question this matriarchal society.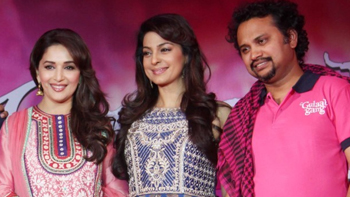 When you were writing the script did you have Ms. Madhuri Dixit Nene and Ms. Juhi Chawla in mind to play the two leads?
Not really. I didn't have any access to Madhuri. Madhuri is one of the biggest movie stars we have. I wrote the film and I created this character that is someone like a superhero that people aspire to. A superhero without the ability to fly or wear an iron suit, (laughs) but somebody who is just incredibly capable in terms of a Bollywood format: she can sing inspirational songs, she inspires people, she can do her own stunts, she is extremely in control. So its like Meryl Streep meets Joan Baez meets Uma Thurman. And I thought, in an Indian context, the only woman that could play that would be Madhuri Dixit. So we approached her and thankfully she said yes. Until I had Madhuri on board I did not have a producer on board because nobody was interested in the story. Even when Madhuri came on board I sounded it out to a few people and they all seem pretty interested. Anubhav had just started his company and I thought it would be nice because he is trying to make cutting edge cinema so I went across to him.
The idea of casting Juhi was different. If you aware of Bollywood cinema, Juhi is somebody who has essentially played sweet, the bubbly girl next door. I thought that completely deconstructing that image would be a novelty. Also she is a fantastic comic actress and her comic timing would be of great use especially if you are playing someone really mean. I am not the first person who has done this. This has been done in the past by Charlie Chaplain in Monsieur Verdoux where he plays a serial killer. That was script written by Orson Welles. Even Hans Landa's characterization as portrayed by Christopher Waltz in Inglorious Basterds was a big, big influence because I think Hans Lander, in my opinion, is the greatest film villain ever. Juhi is obviously the female villain version of that, but in a very Indian context. But you could interchange Hans Landa and her.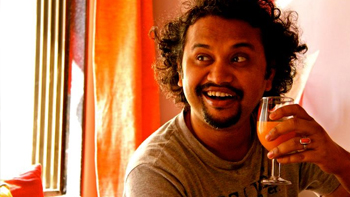 So you said she has that amazing comic timing and that would be a help playing an evil character, how?
It does I think. It is quite new and it is quite radical. Comic timing is essentially about reacting and underplaying it to a certain extent. Having said that, we are doing a very massy traditional Bollywood film so underplaying does not really work and some may not get the jokes. So then you kind of have to punctuate it with things. That is what we tried to do.
Both their roles are quite the departure from what they have played before, how did you work with them to get them into their characters?
I think it was there pretty much on the page. Madhuri really didn't have to do much apart from the dialect because she is naturally like that. She dances like an angel, she knows tae kwon do, and she acts like that so I essentially drew from all her characteristics and put it in context. She is essentially playing the heroine and she is like that. She probably would not step out of her zone and physically fight with somebody but a part from that she is truly like Rajjo.
Juhi, I had to work on because we were obviously breaking her mold and bringing her out into a context she has never been in seen in before. I was trying to imbibe certain mannerisms so I would actually read out the scenes to her. I would enact the scenes and she would essentially pick up those nuances. When you see the film, and she has said by her own admission, she was essentially trying to imitate and mimic me. There is a certain very laid back, chilled out quality about a woman in power and I think that is a hallmark of a true villain – to be completely in control.
You also composed the music for the film, what went into that decision?
I am a trained musician, Stacey. I have been trained in classical music since I was 8 years old. The milieu that the film is in, I was trying to look at a folk sound with some kind of arrangement that would make it a little more contemporary. I knew that I would produce it in such a manner that is a little different from traditional folk. If you hear the score and if you hear the trailer, it is not very traditional, it is very young. It was very clear in my head what I wanted so I went ahead and did it.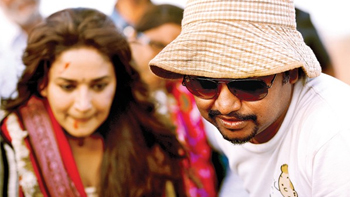 Do you have a favorite song?
I think Dheemi Dheemi is my favorite song because it brings together various things. It is a rather empowering song, but still it is a fun song. And it is a song where Madhuri Dixit and Saroj Khan have come together after many years. Of course they are a legendary dancer choreographer pair that have given us probably the most memorable song and dance numbers by which Indian cinema is actually identified with. We don't do action like the West; we don't do a lot of things like the West; special effects and all that because we are limited in terms of our reach, but the West does not do song and dance like us!
So, tell us about shooting Dheemi Dheemi with Madhuri and Saroj Khan. That must just have been incredible!
It was it was! It was the first shoot. It was a night song and the whole thing was around a bonfire. We were shooting in the countryside. Saroj obviously had shown me the song before in terms of what she intended to do, in terms of steps. When she showed me I knew the song was going to be epic. Then of course when Madhuri came in and then lent herself to it…INCREDIBLE is the key energy that Madhuri has when it comes to dancing. She is brilliant and relentless. She doesn't feel tired. She is just at it non-stop. It was quite wonderful.
I read that you said that there was a link between Aerosmith and Gulaab Gang, can you expand on that please.
The song Pink has a line that goes 'Pink is red but not quite, it is pink when you turn out the light'. Now 'pink is red but not quite' for me is a very, very inspiring line. Pink is associated with baby pink, and it is a soft color that is associated with women. But pink could also inch toward red and that is the color of anger and the color of danger. In my opinion, it could so so so easily go towards red. One of the tag lines of this film is "Stay Angry" and it is for women in the Indian context as well as in the world. Pink is red!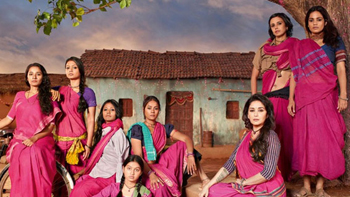 The colors of pink you use in the film are very strong…
That was a deliberate and conscious decision. We wanted to make pink look fierce not soft.
Are you nervous about the film's release?
Not really. I have done what I had to do. I always knew what this film was going to be. I always knew this film would get the amount of attention it is getting. I knew it would always be looked on as a clash of the titans right from day one! It would always be looked upon as something radical. There was a lot of curiosity and buzz about it. Thankfully when the trailer came out I got the reactions I was looking for.
I have done the film under a lot of trying circumstances in terms of availability of resources because it is an untested format and a new producer. You had to work within certain parameters and within those it was definitely difficult. But whatever I was doing I knew what the end was and I knew what this film is. It what it is.
Some people will like it, some people will not like it, but that is all right. It is my first film. I will move on to my next film, which I have started writing. It has been a good journey. I have enjoyed it.
Are you happy with the final film?
Absolutely! I am quite happy. I think people will have a great time. That was the idea of the film, to have a film like this, which is essentially about rough causes, that has a message, that has something you can take away with you and despite all of that should give you a great time. You should have fun while you are watching it. I think we have managed to do that.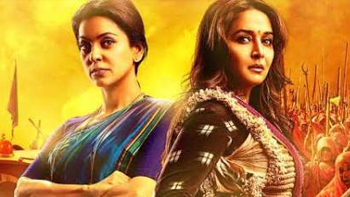 What do you hope and want audiences will take away with them?
Hmmm I don't know I think they should just go back home and recount the dialogs. I hope they get the wit. I hope they enjoy the music and they hum the songs.
The last song of the film, which talks about women who have been through severe difficulties and have emerged as winners – I think that is the story. That these are the stories of human triumph. People should go back home and look at the women in their lives with a lot more respect than they probably do. India still has a long way to go as far as gender equality is concerned. Maybe it will bring about some change in the mindset for the men.
For women I would LOVE them, when they finish the film, to realize that they are obviously spiritually and by inherent strength stronger than men, but they can also, if they want, kick ass!
Plenty have done it before me and brilliantly so. In India we used to have this magnificent star Fearless Nadia, she used to be a movie star and she used to do her own stunts and she was fantastic. She was someone that people would look up too. She was actually India's first action star that happens to be a woman. That tells you a lot about what India used to be. I hope women start believing in themselves and stop being powered down by male intimidation.
To take all that but still remember the songs and enjoy it, have a laugh, and have a good time.
Gulaab Gang opens worldwide today!